Getting to know our female trainers better on International Women's Day
What better time to celebrate our female trainers than International Women's Day!...
Today we are publishing interviews with some of our female trainers about their experiences as Women in Sport... Meet Gemma Evans, Maxine Locke and Katie O'Flaherty! 🩷

#IWD2023 #internationalwomensday #EmbraceEquity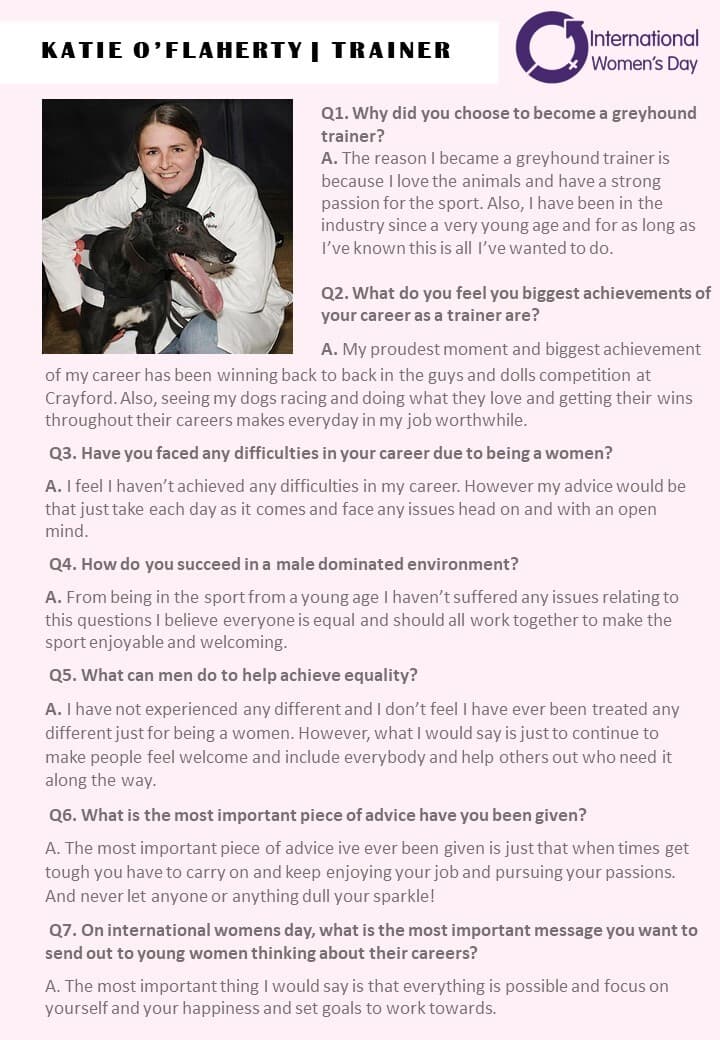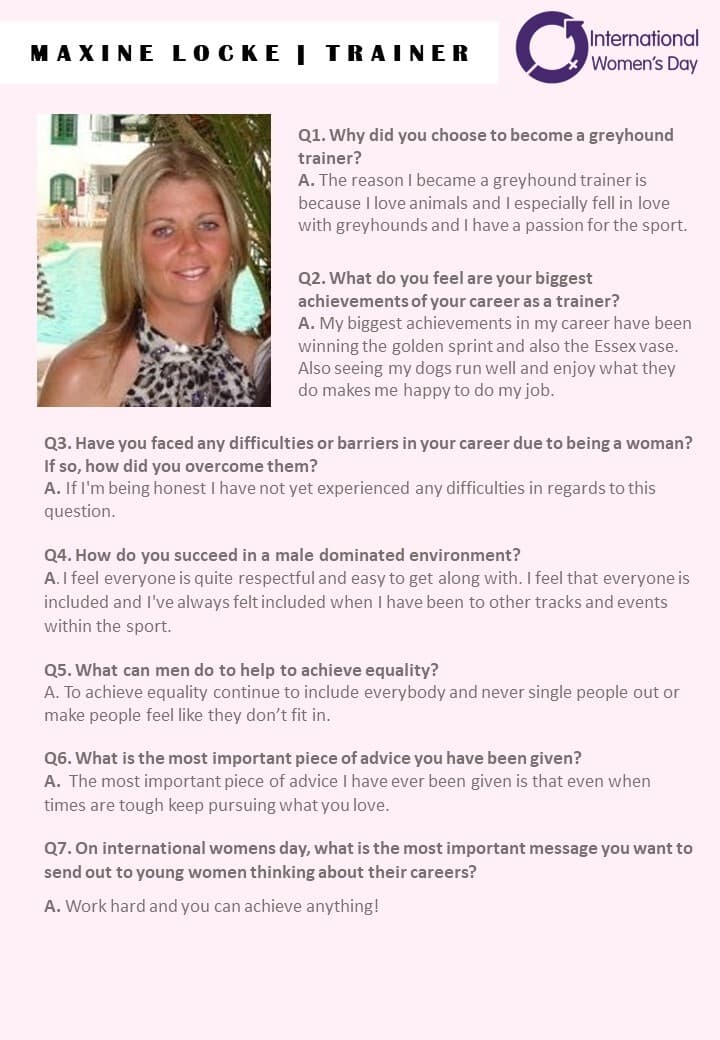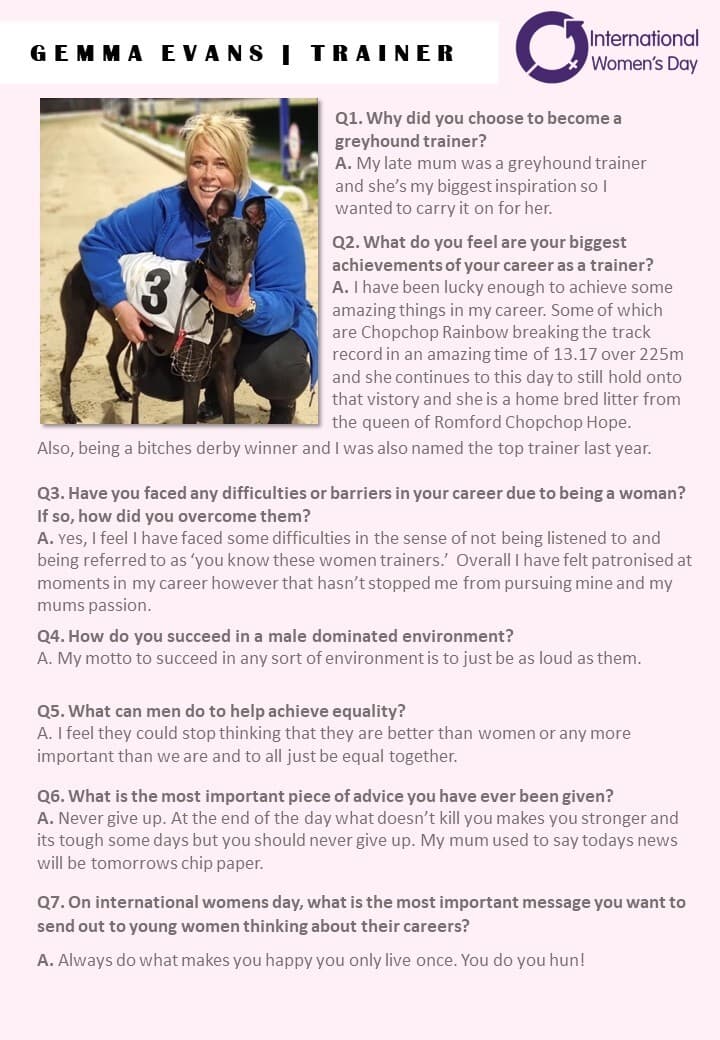 Over the February and March, our Racing Manager Mark Arkell - Stadium Manager – Karen McMillan and Communications Manager – Lauren Foy have visited our Rehoming Partners and some of our Trainers at their kennels.
This has been a really great experience, very insightful and has been great for building on our relationships too! – Not to mention lots of puppy cuddles, which is always a win! All of our trainers and rehoming partners have been invited to send over images and a brief description of hounds looking for homes so we can help support the rehoming of our pups and this is We still have a few more of our trainers to visit and look forward to visiting soon. In the meantime, please do keep the retired updates coming!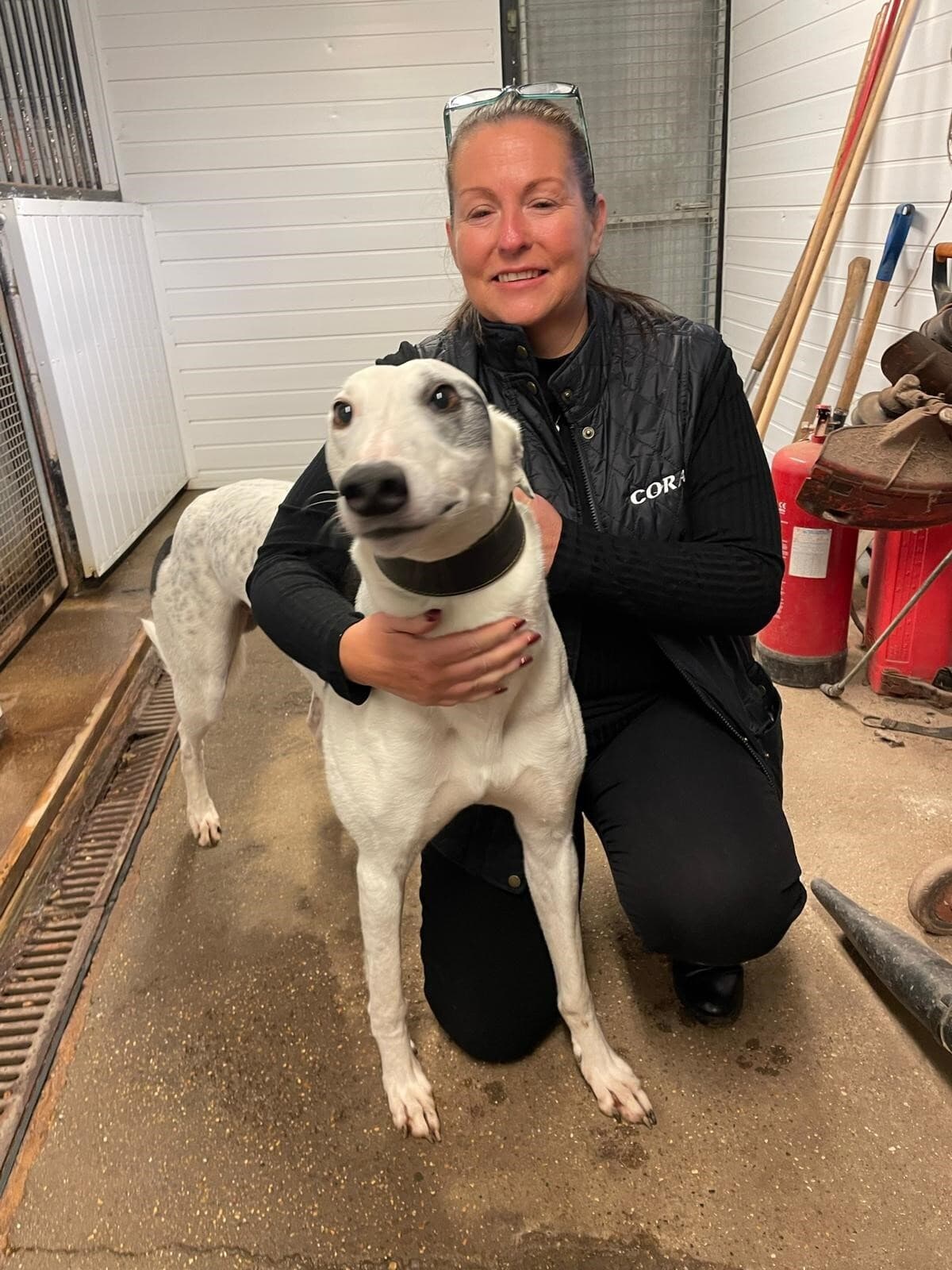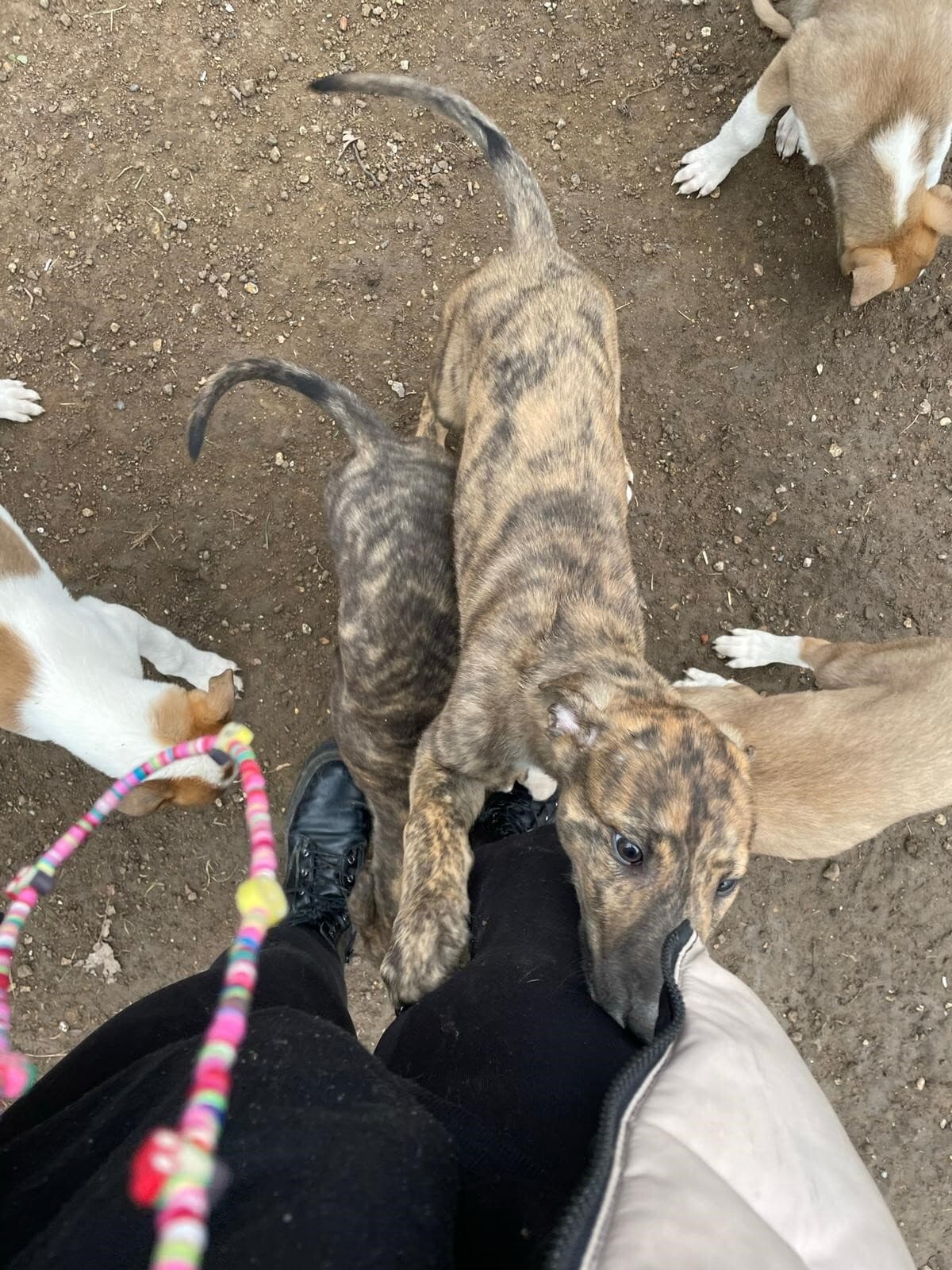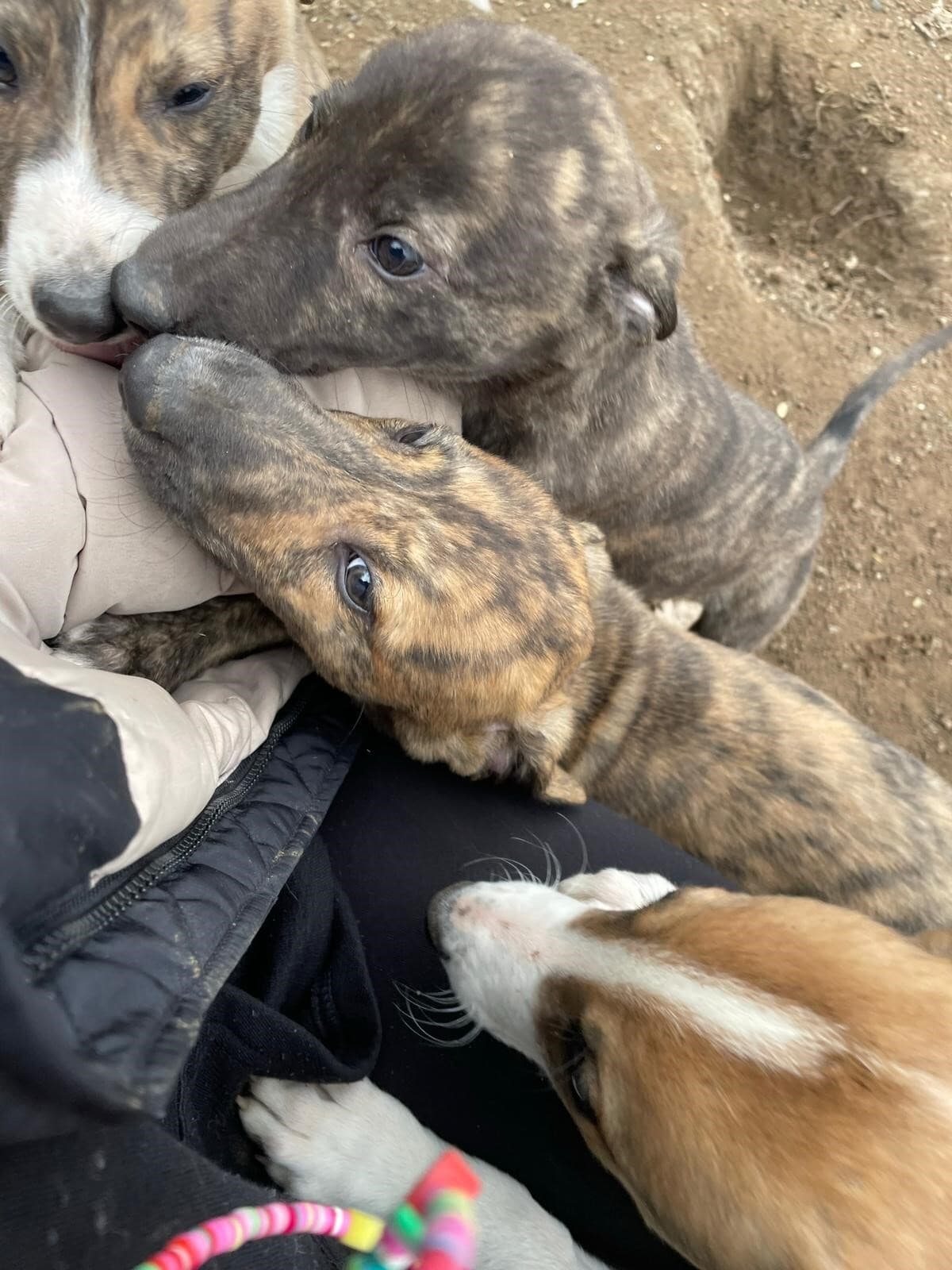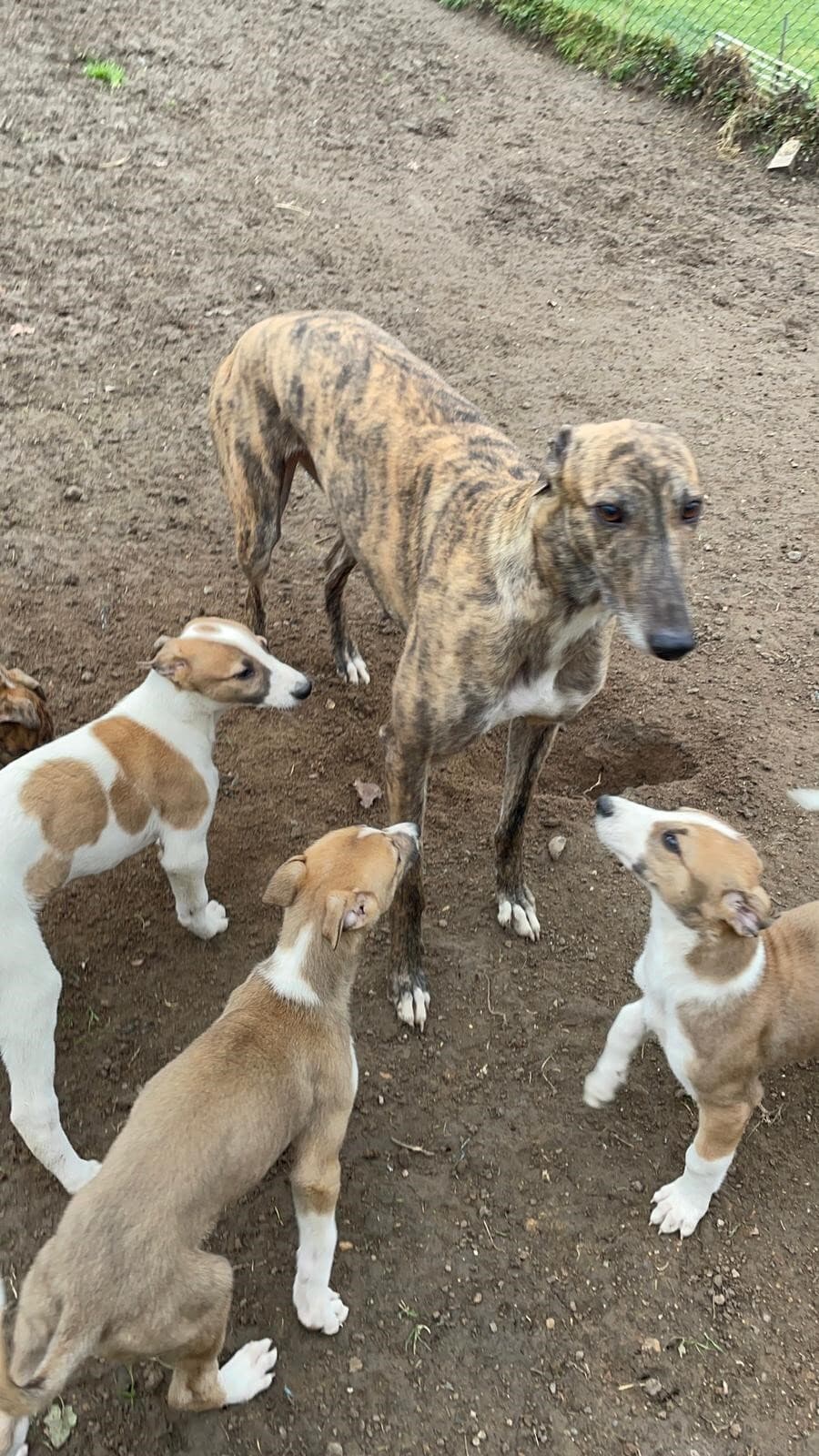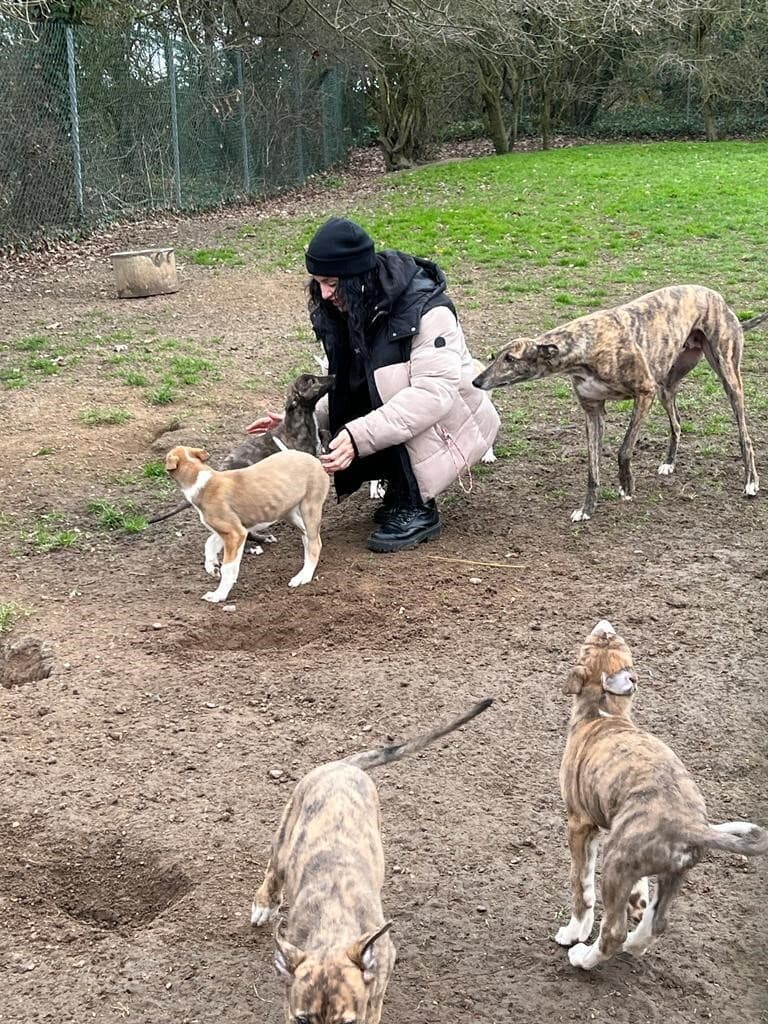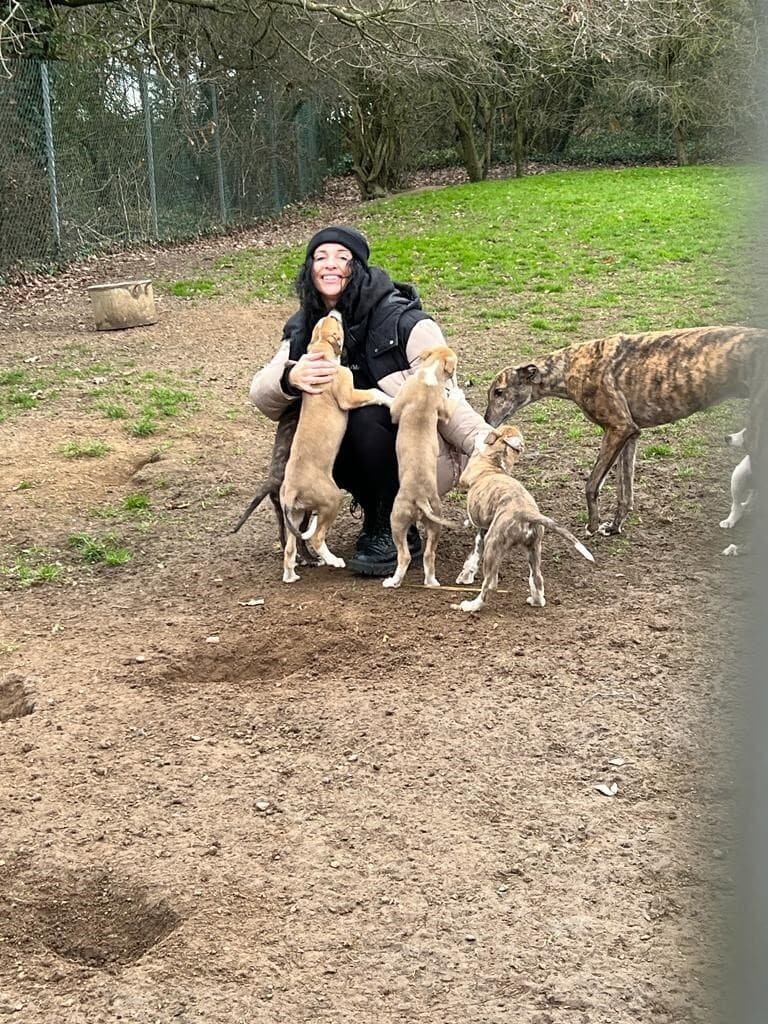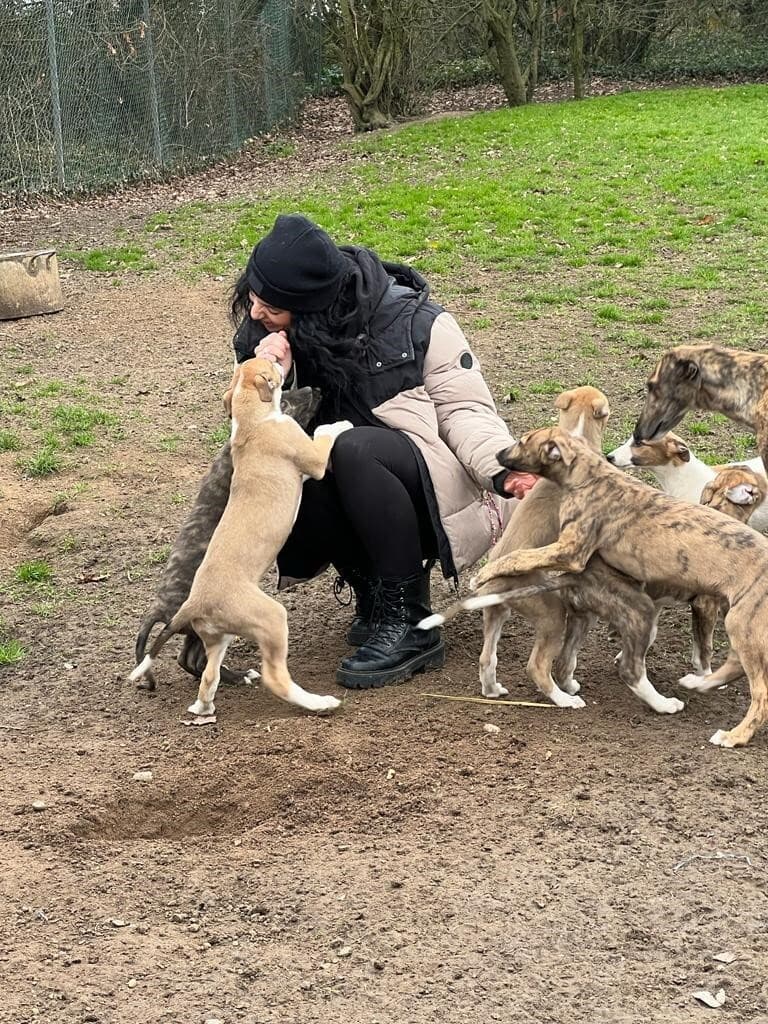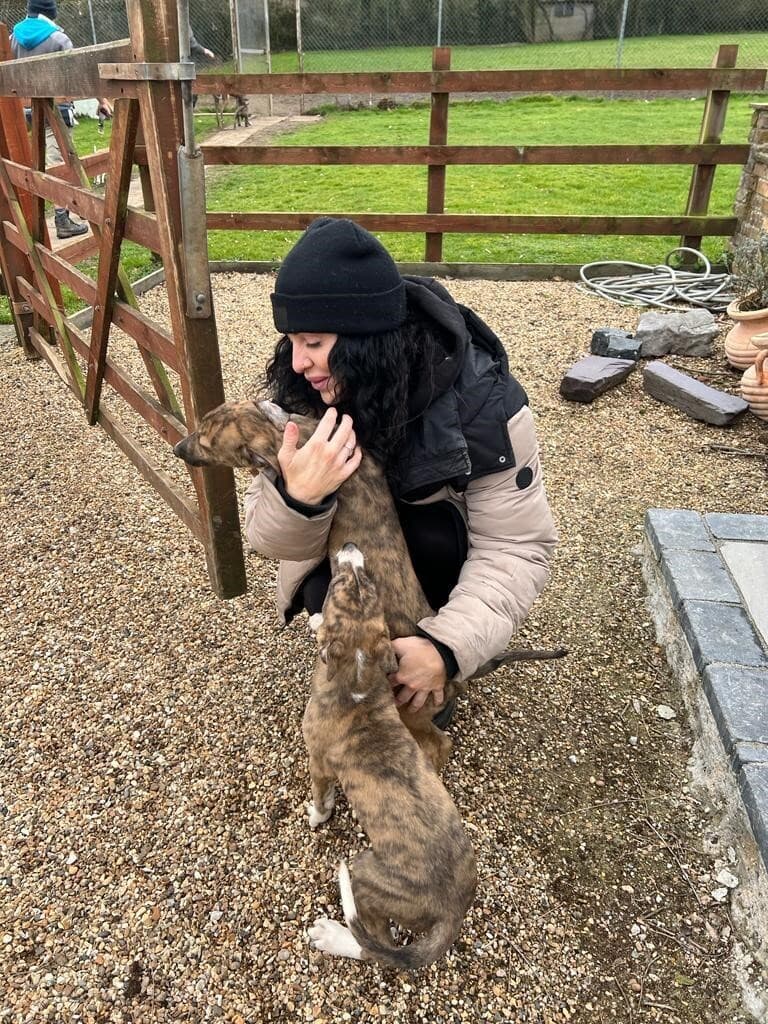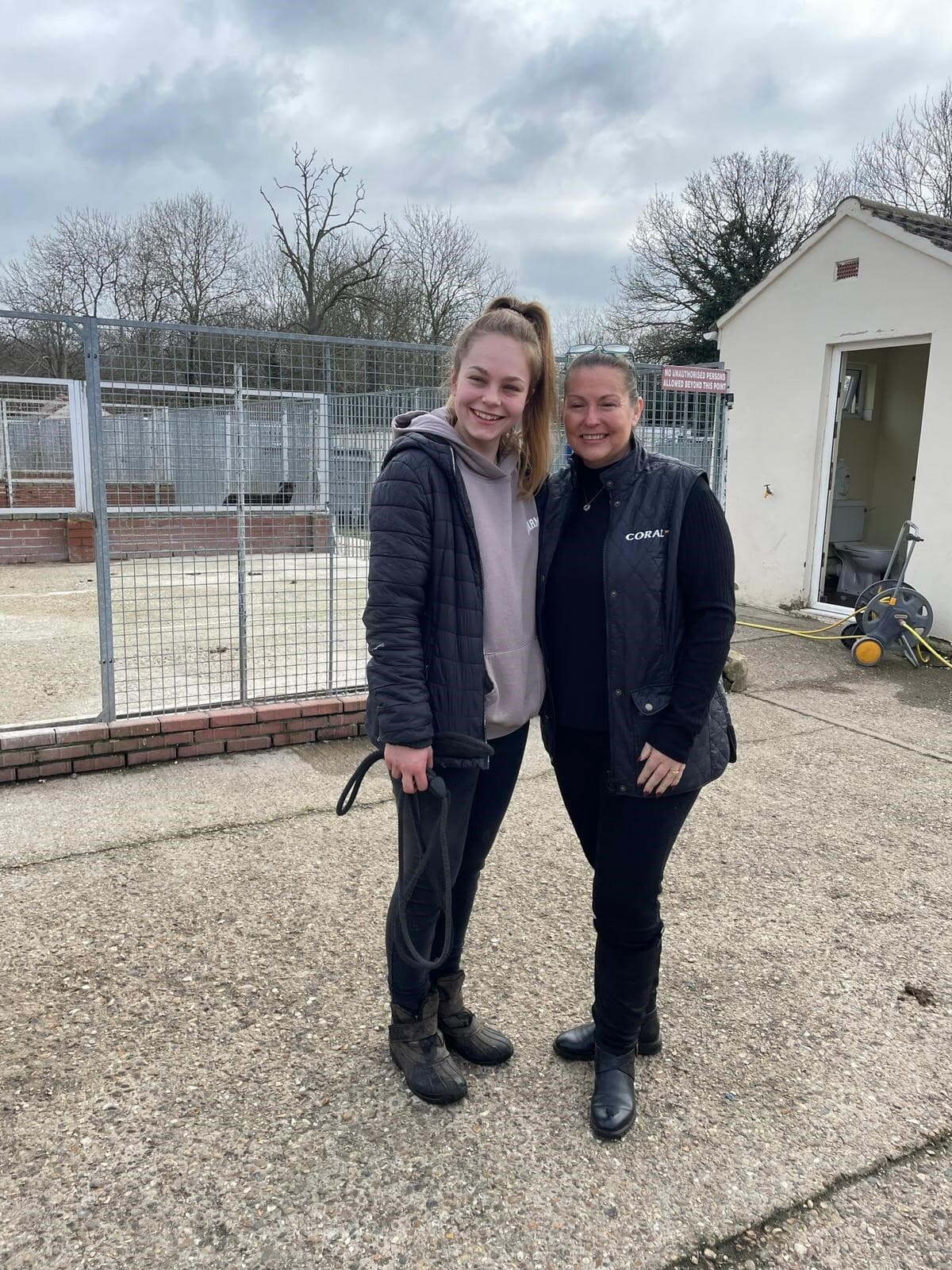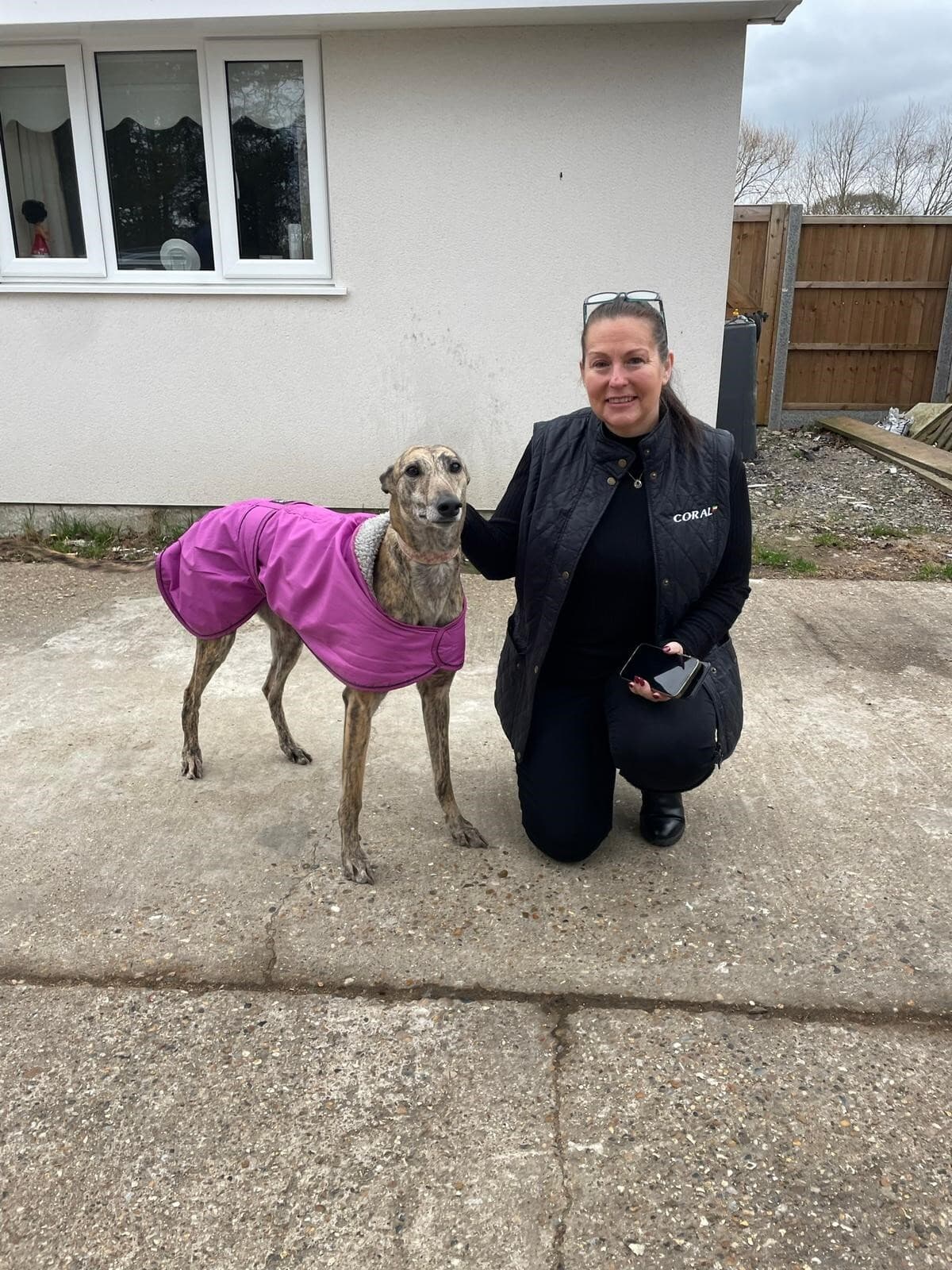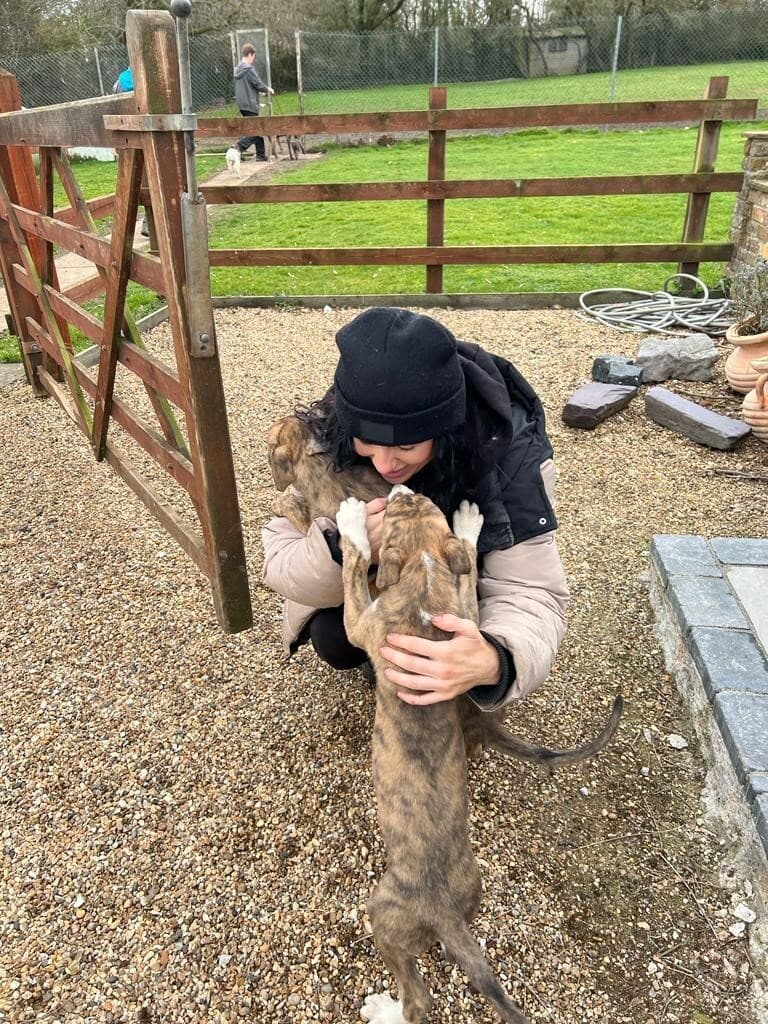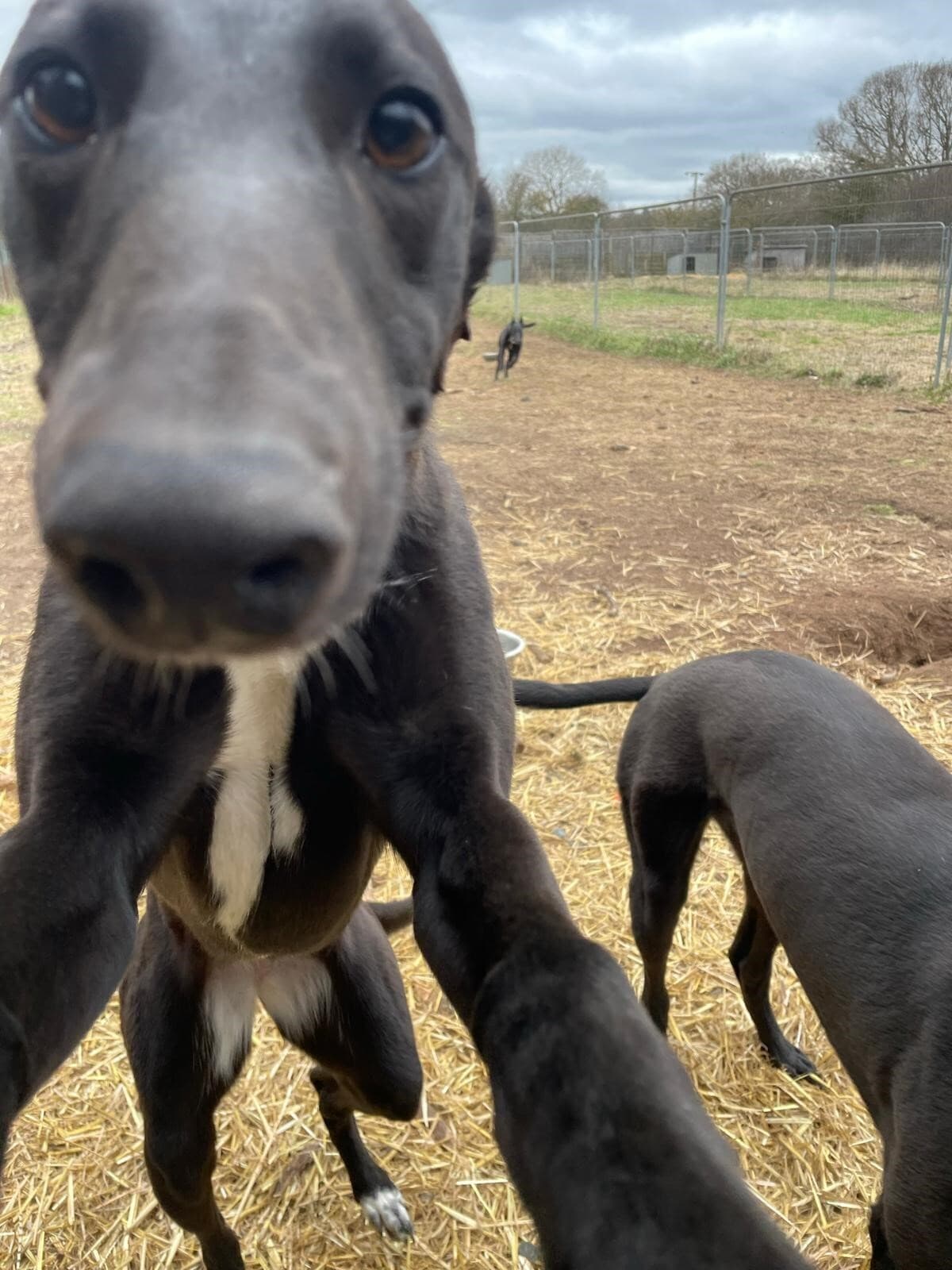 Check out some pictures from our visits below!