There's never a dull moment here at Romford Stadium! Keep up to date on the fun, games and general shenanigans here!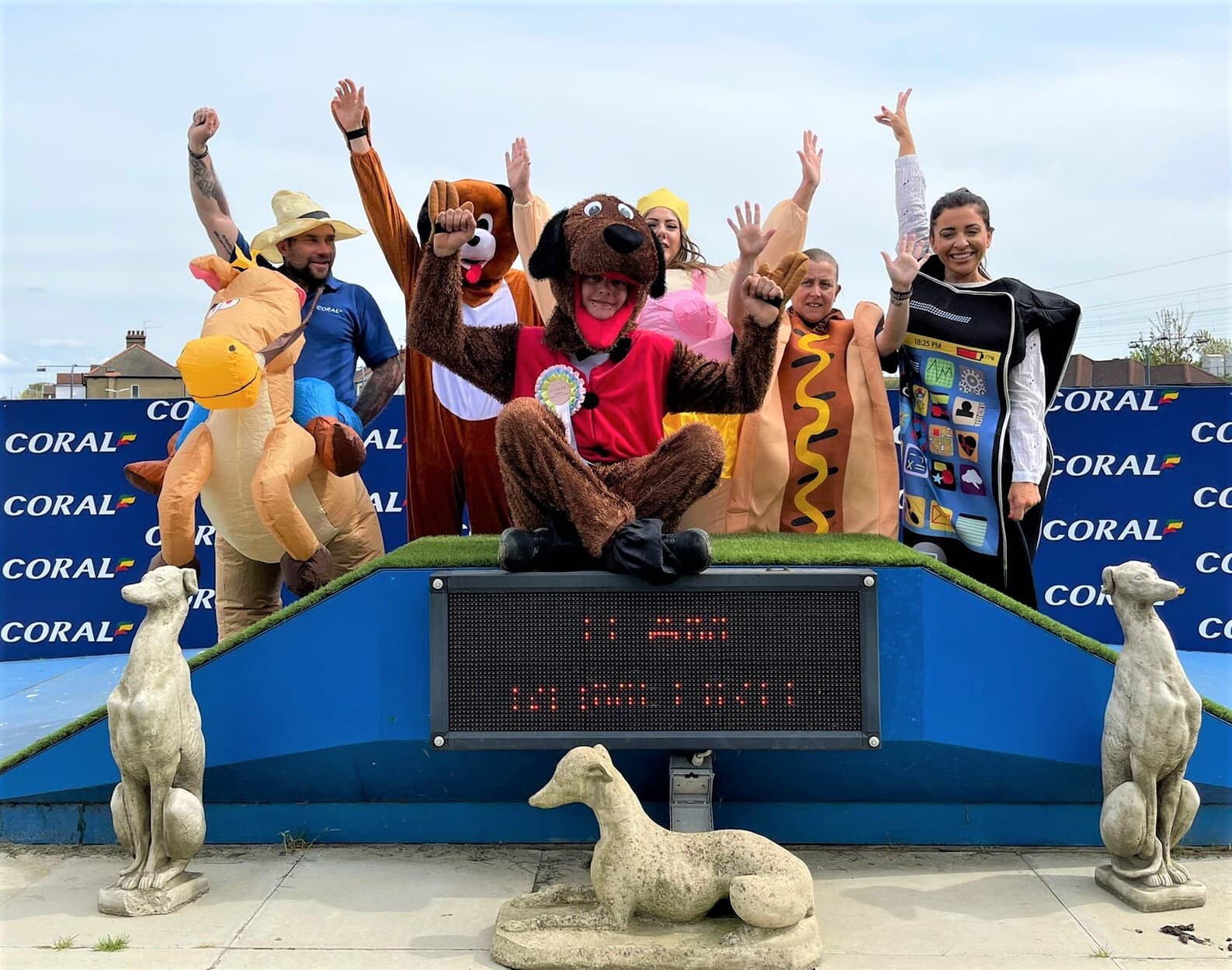 Luau Party - August Bank Holiday weekend!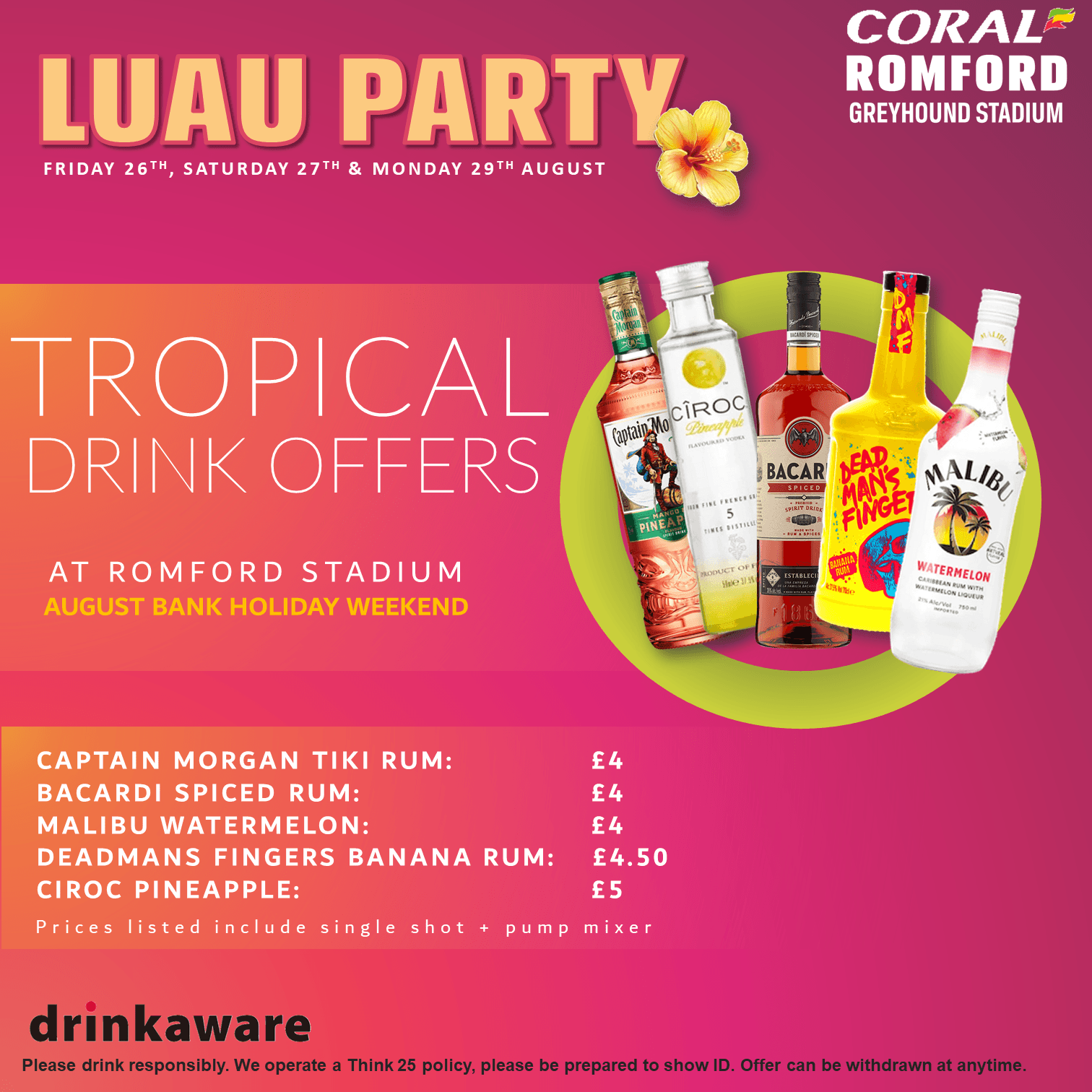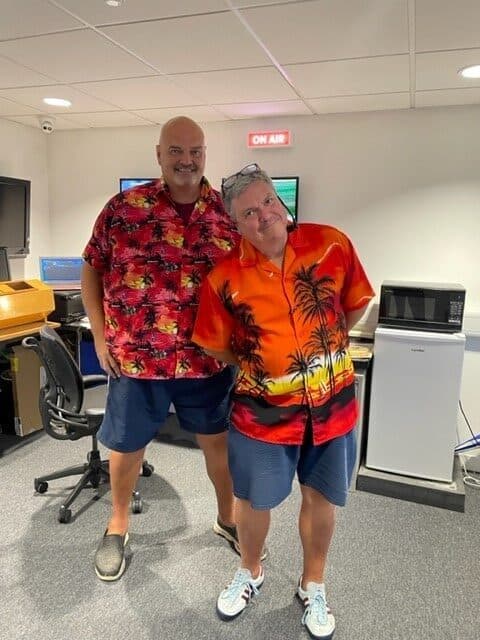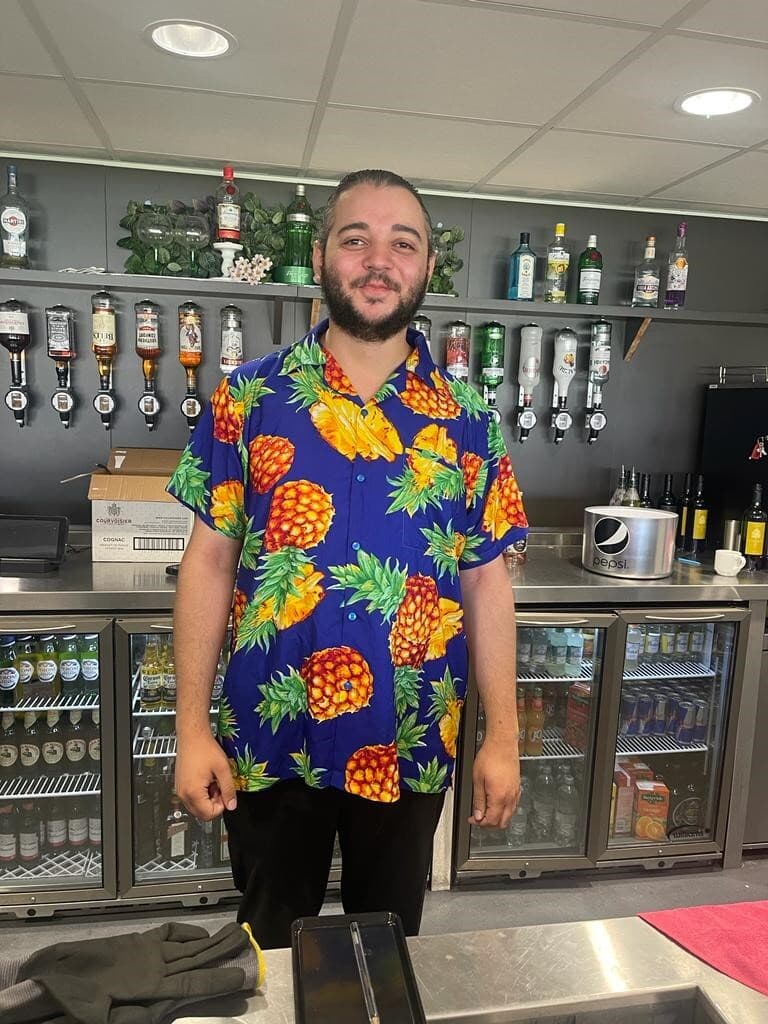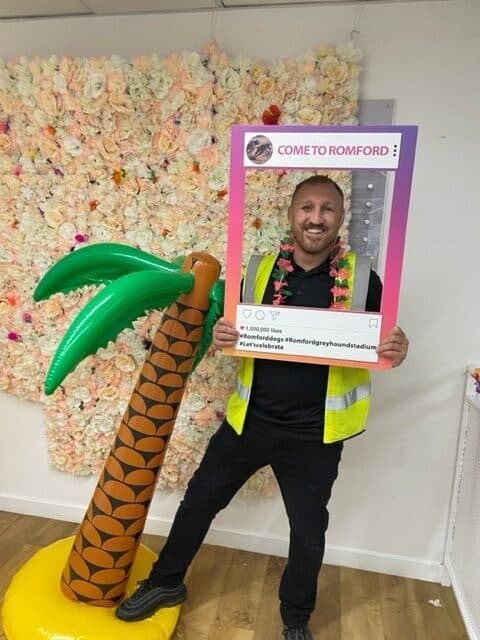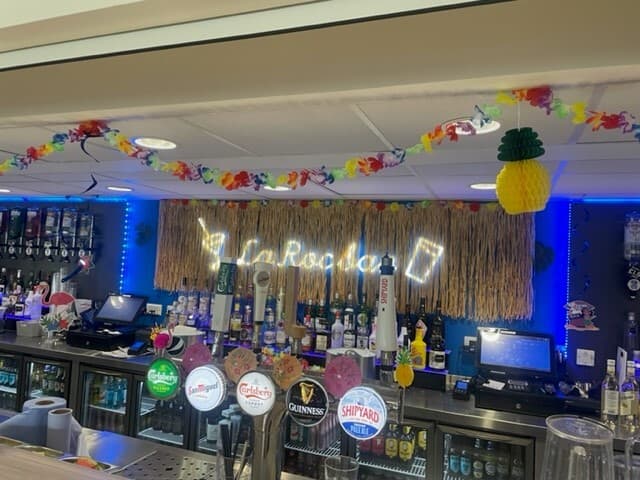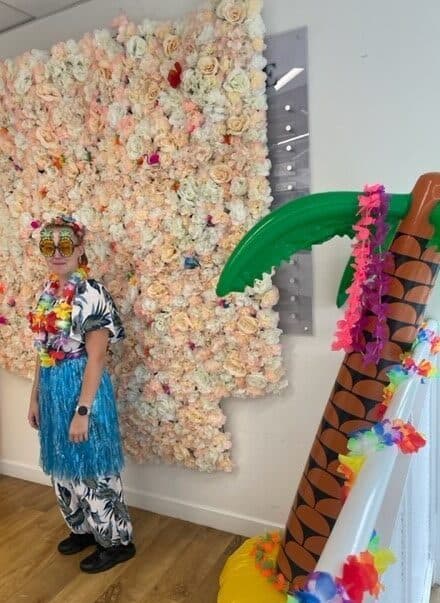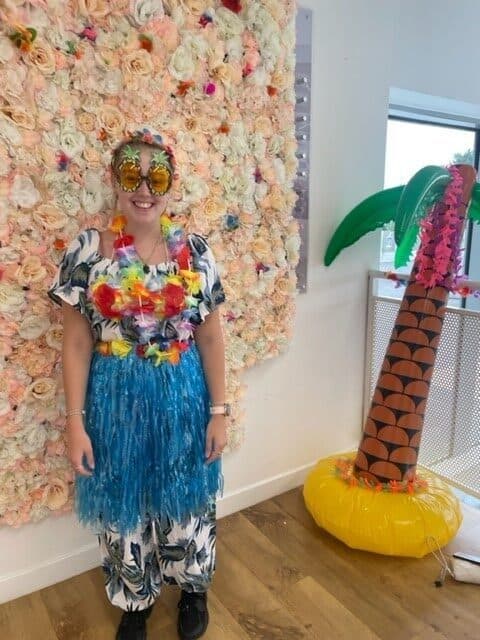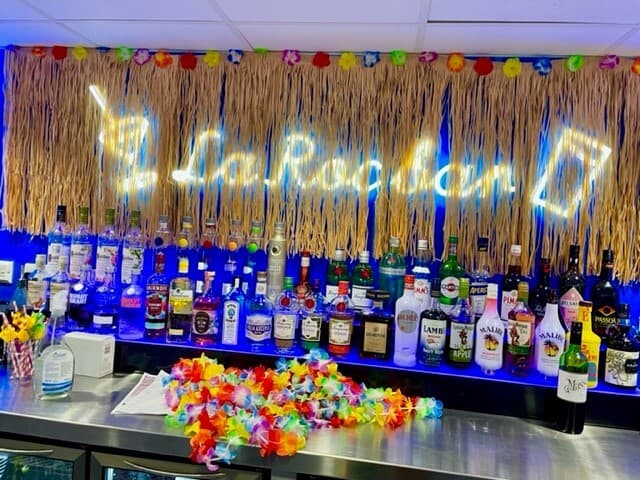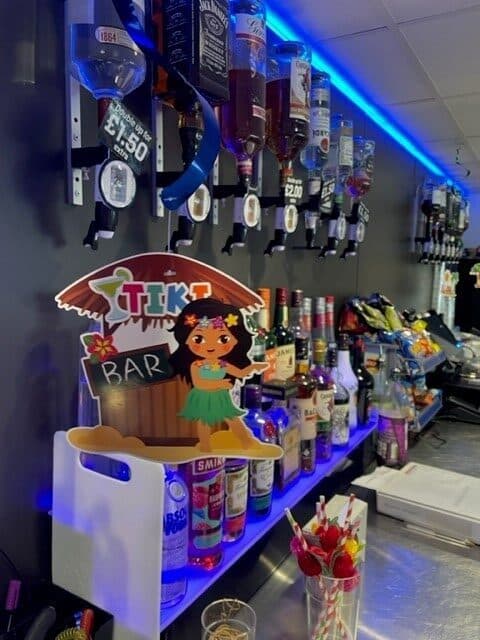 ---
Happy Birthday Romford Stadium!
On 21st June 2022 Romford Greyhound stadium turns 93 years old!! To celebrate we obviously had to throw ourselves a party, we had a display of the stadium's history and memorabilia, shared memories, had a selection of drink offers to toast and of course, what's a party without cake?!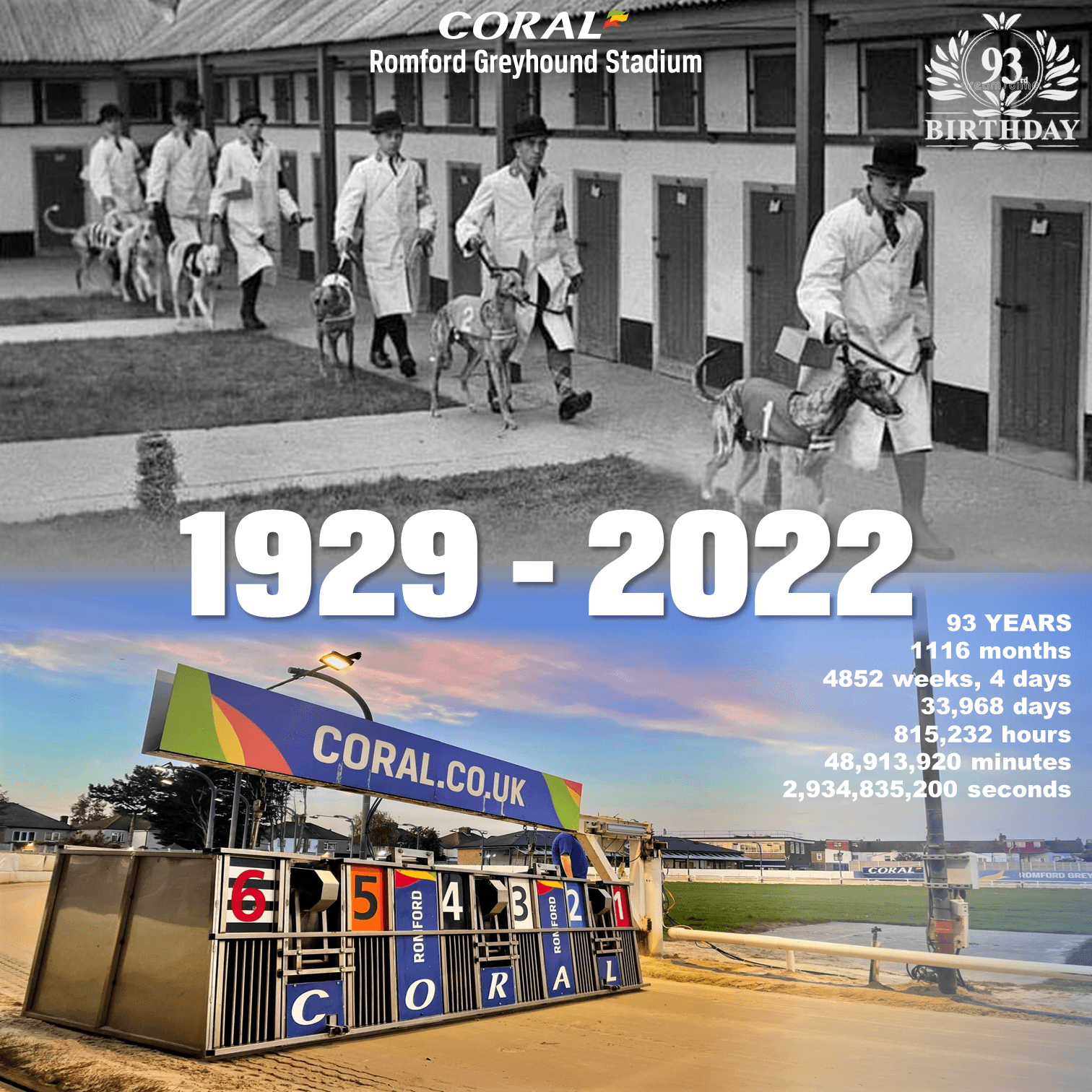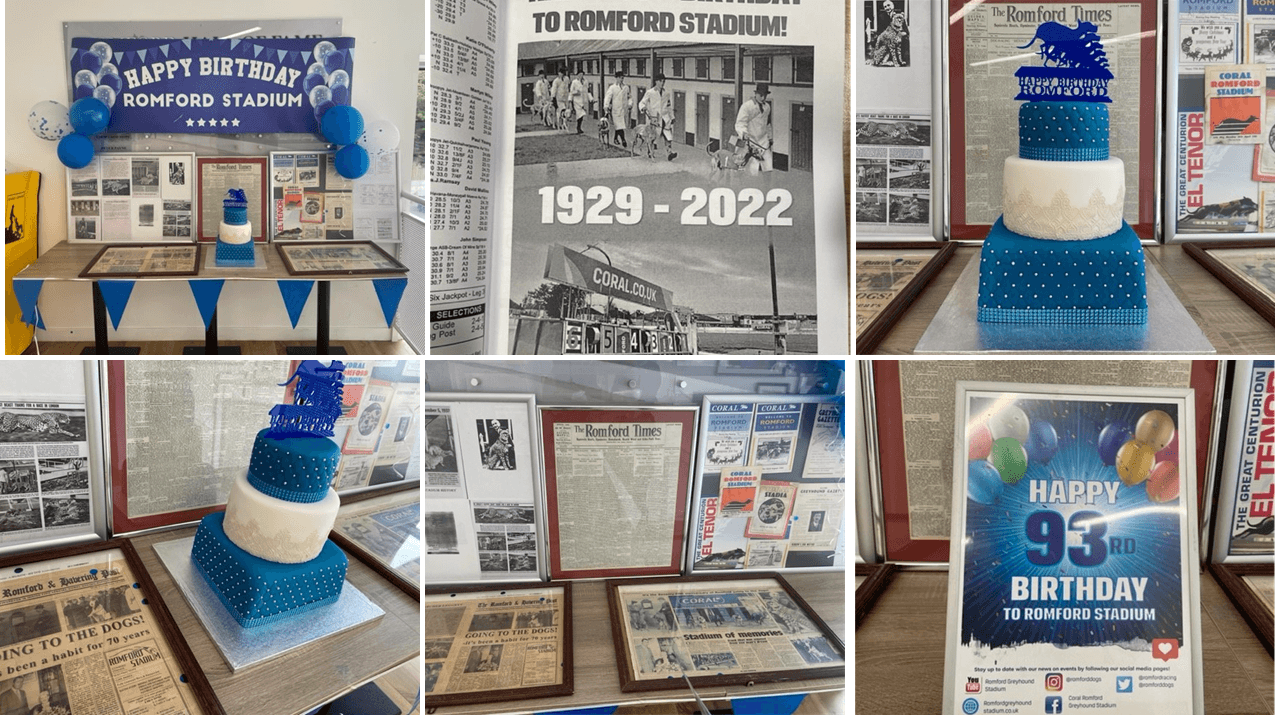 The Queens Platinum Jubilee Weekend Celebrations!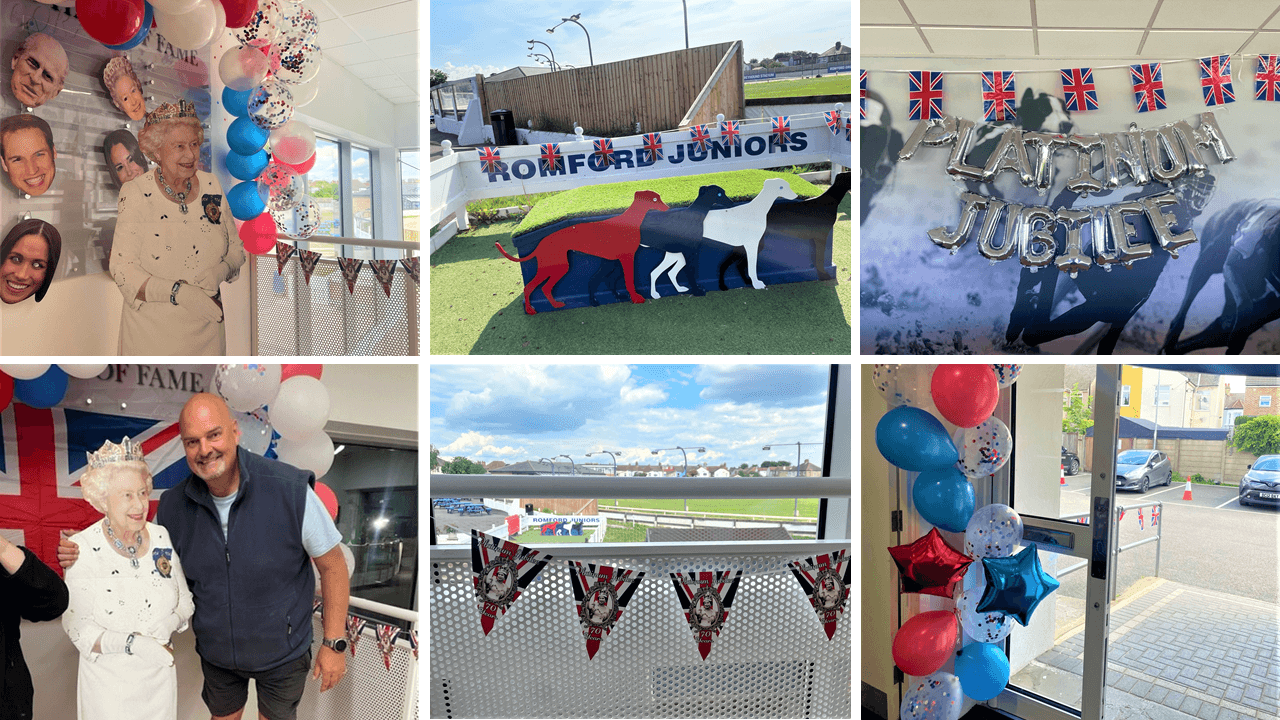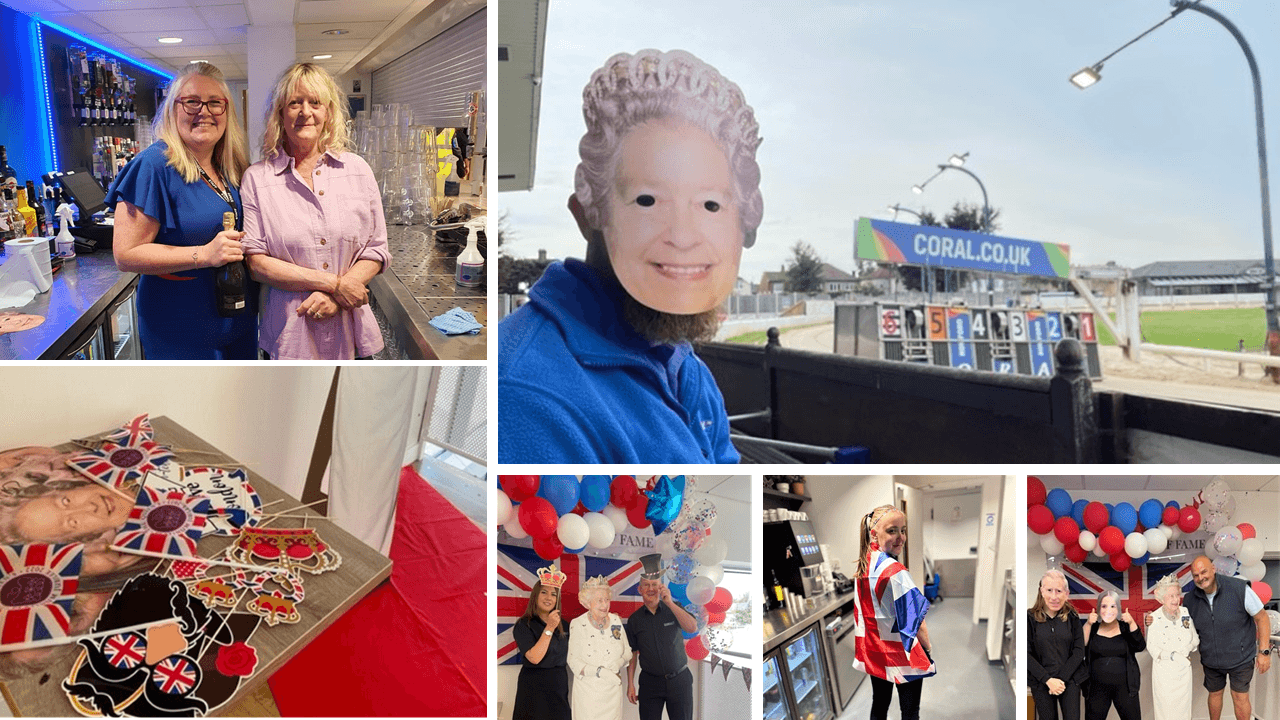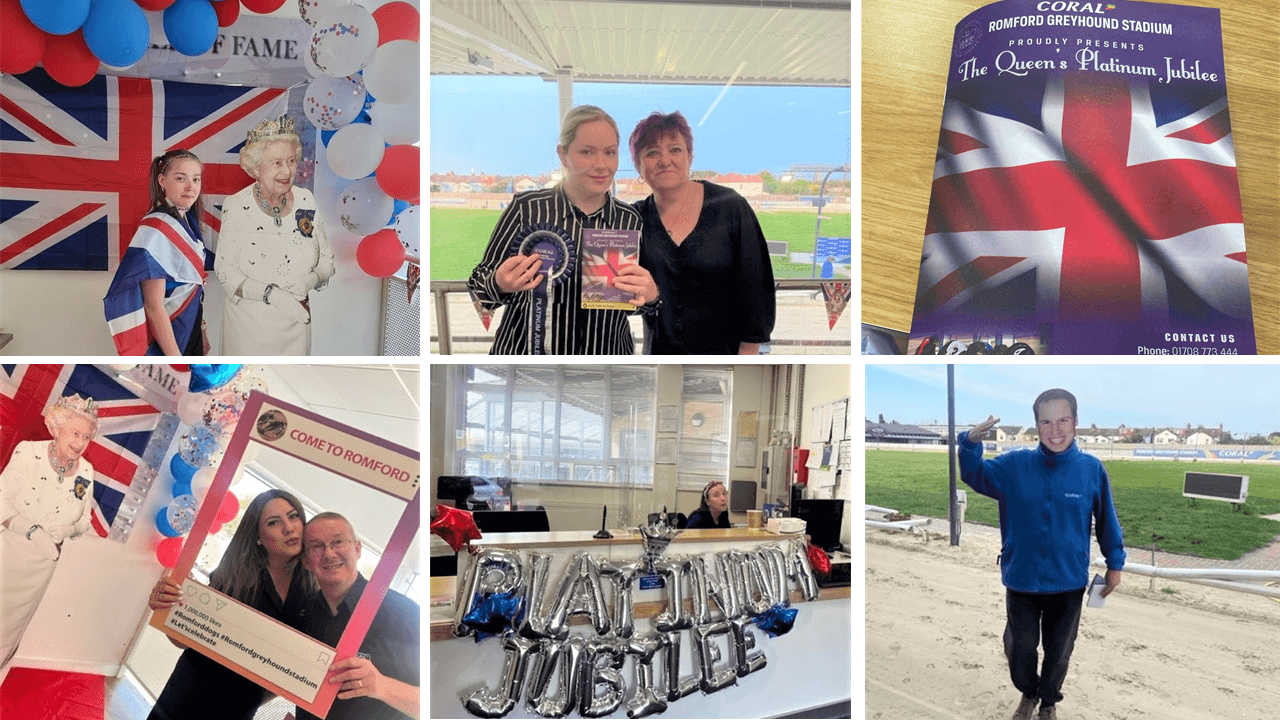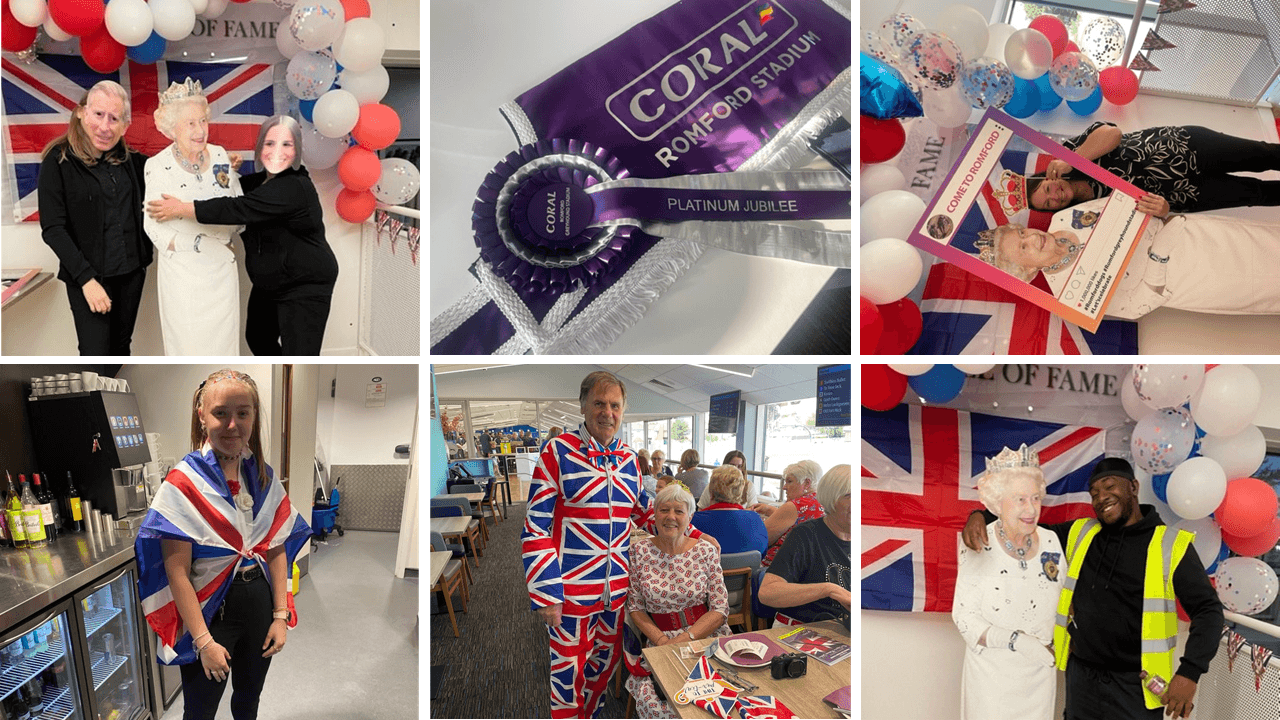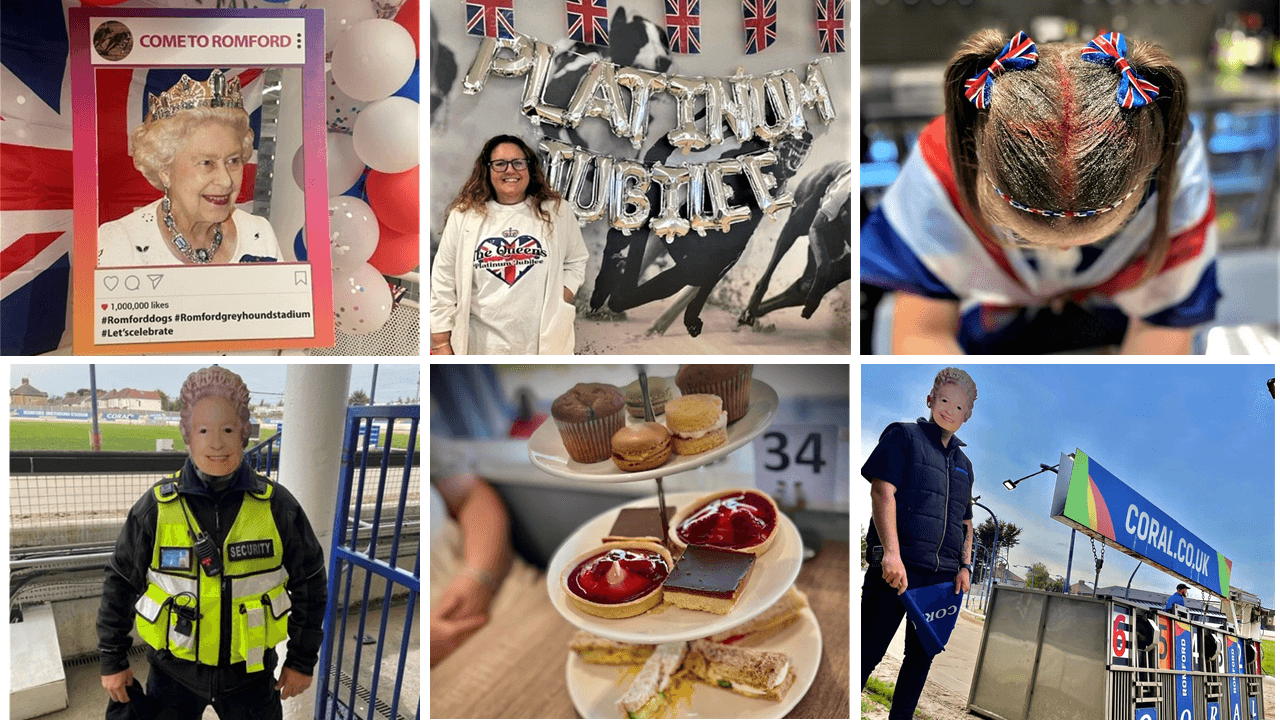 Another night of fun and races at Romford!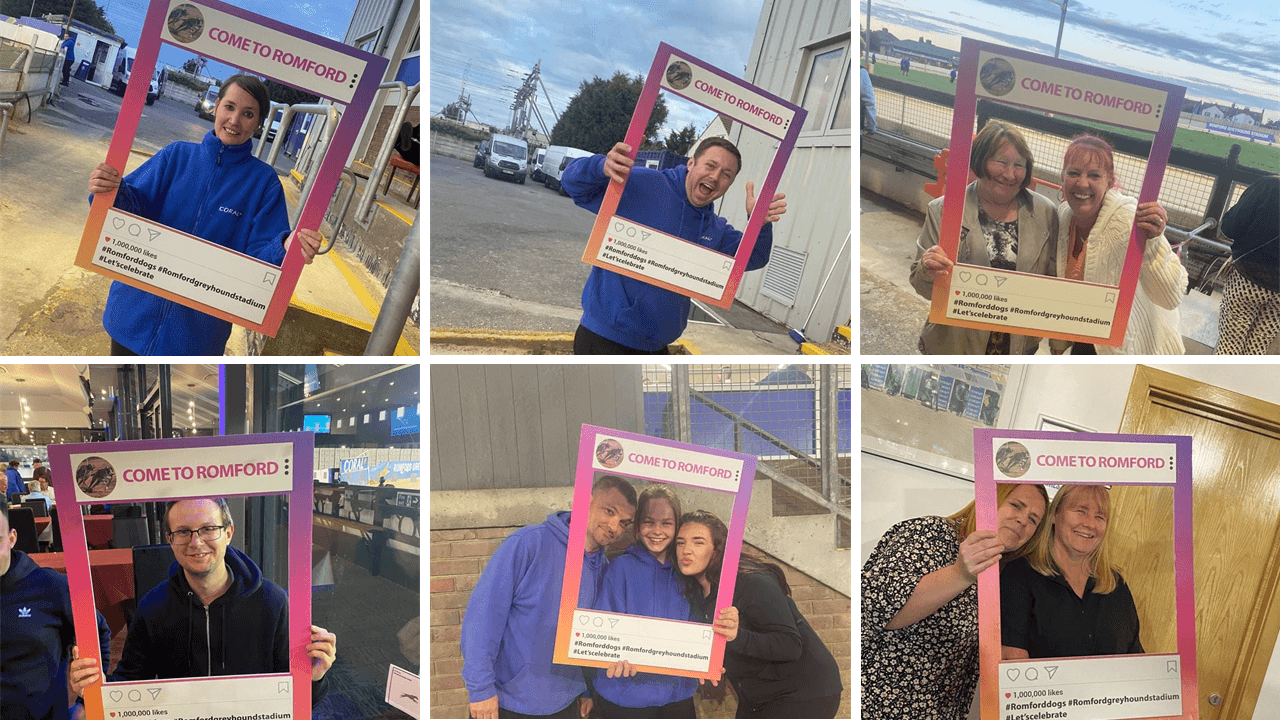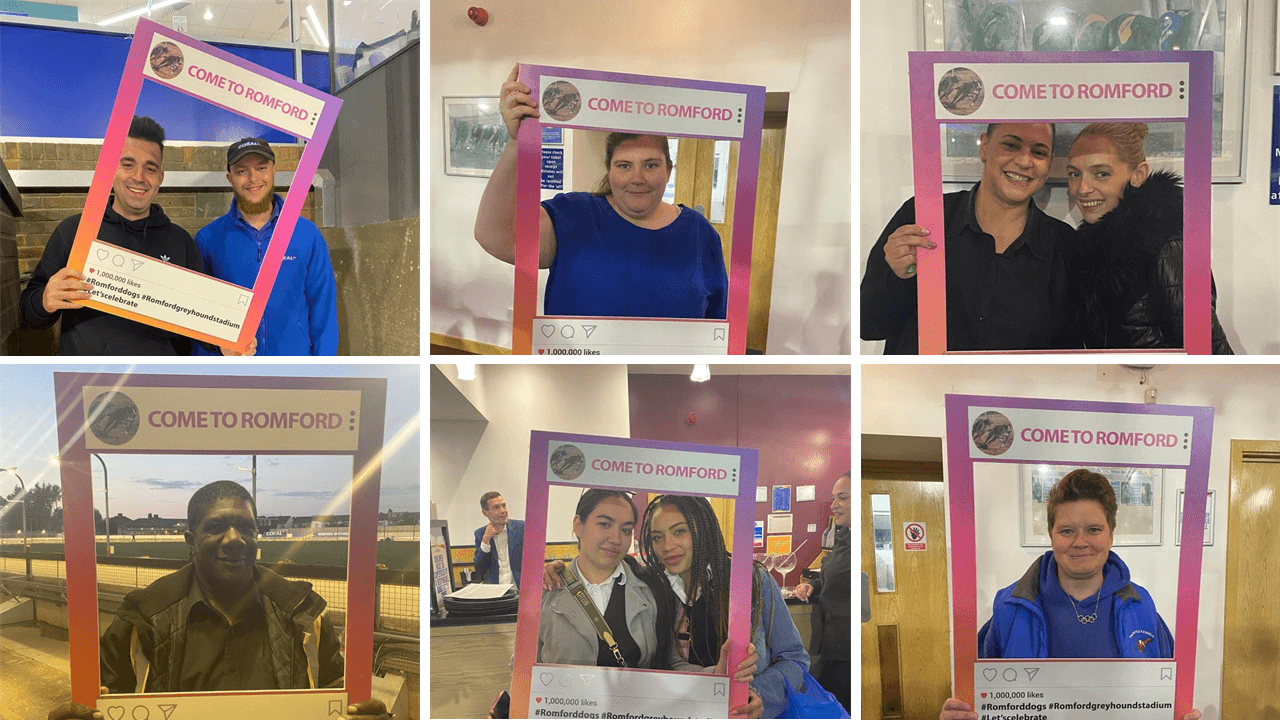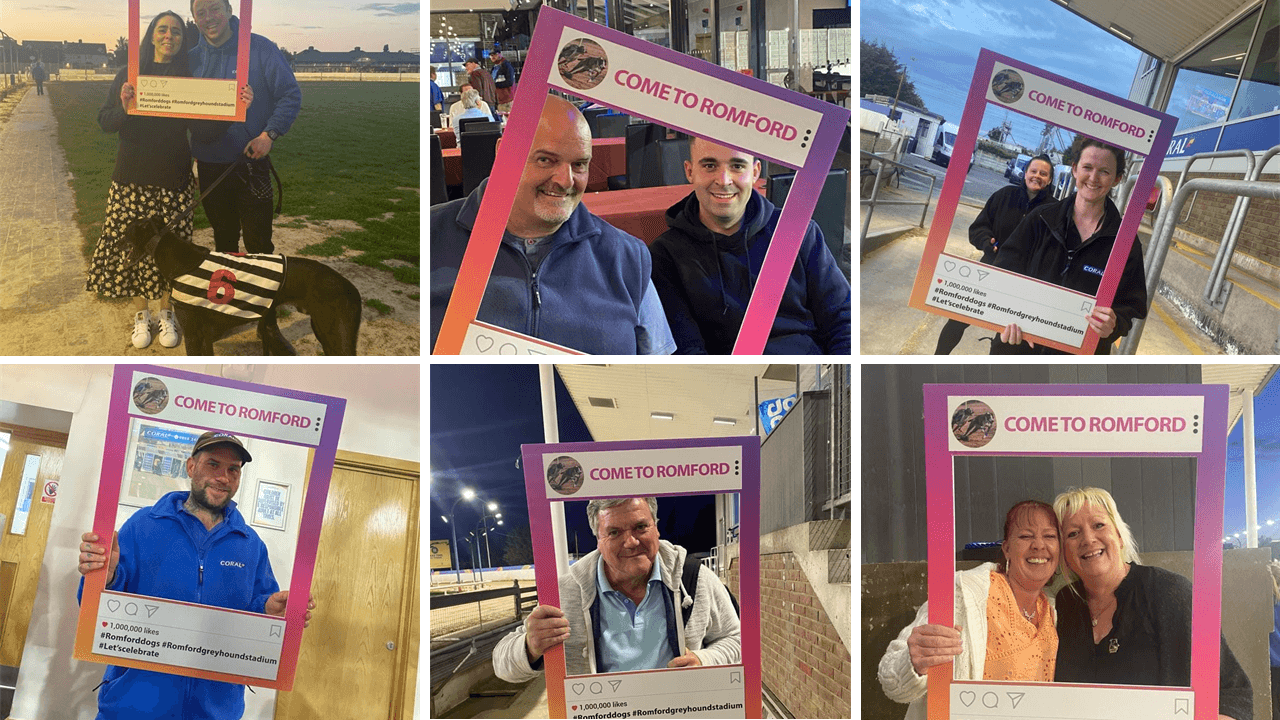 The Queen has arrived at Romford!
We're a tiny bit excited about the Platinum Jubilee weekend, can you tell?!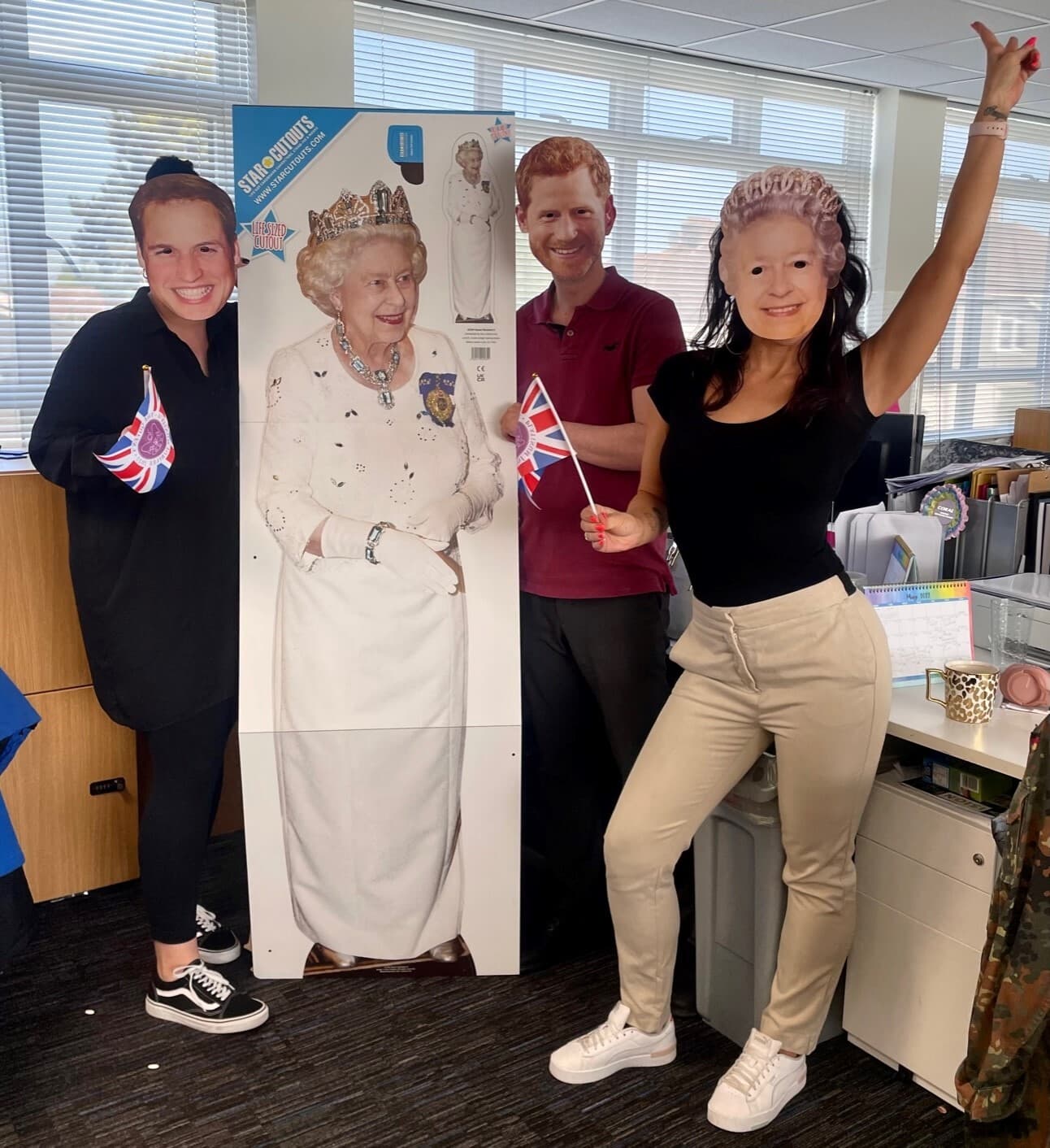 The Queen has arrived at Romford!
We're a tiny bit excited about the Platinum Jubilee weekend, can you tell?!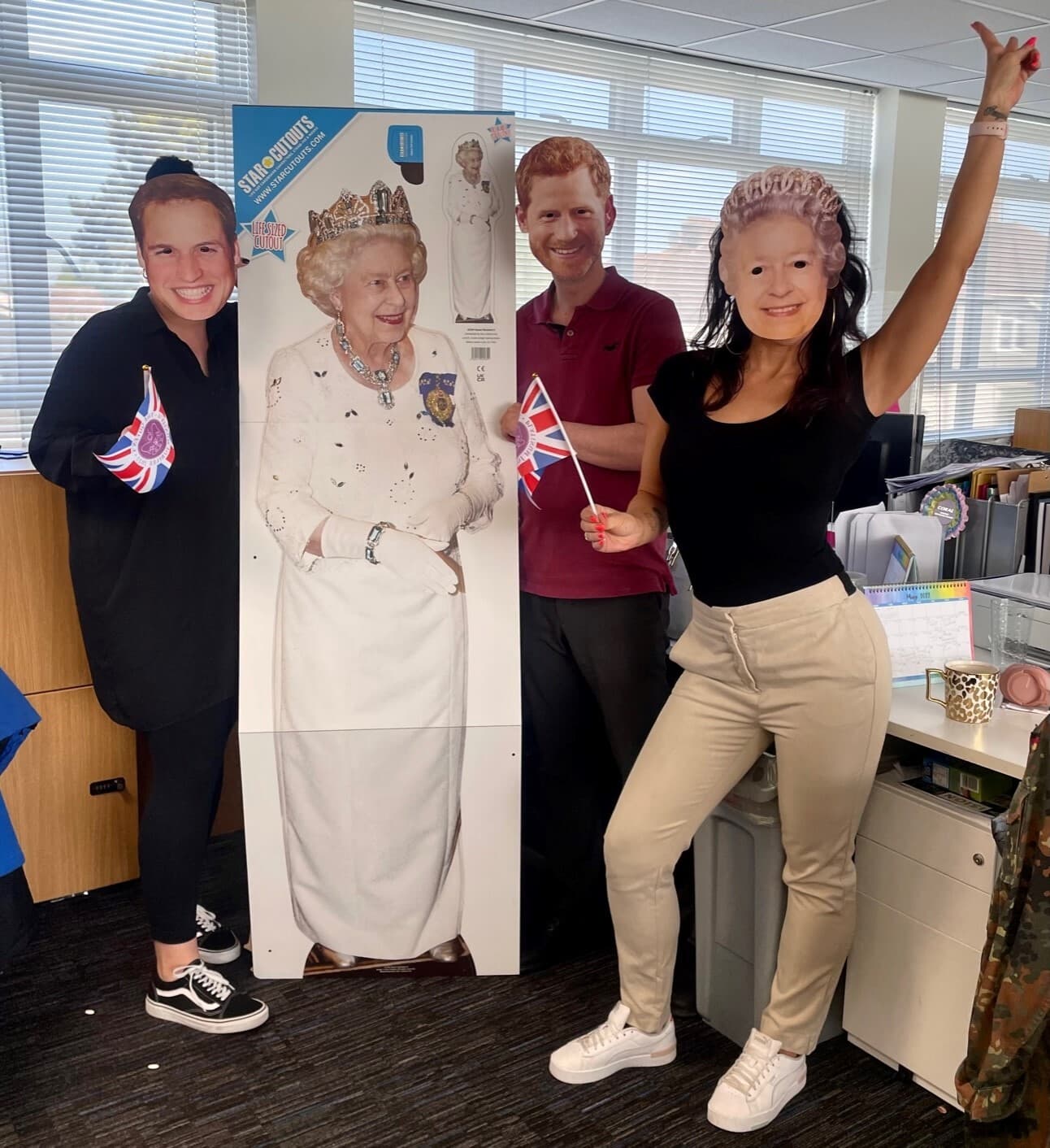 On Friday 6th and Saturday 7th May 2022 we had a weekend of 80s mania at Romford with 80s themed music, drinks and OF COURSE costumes!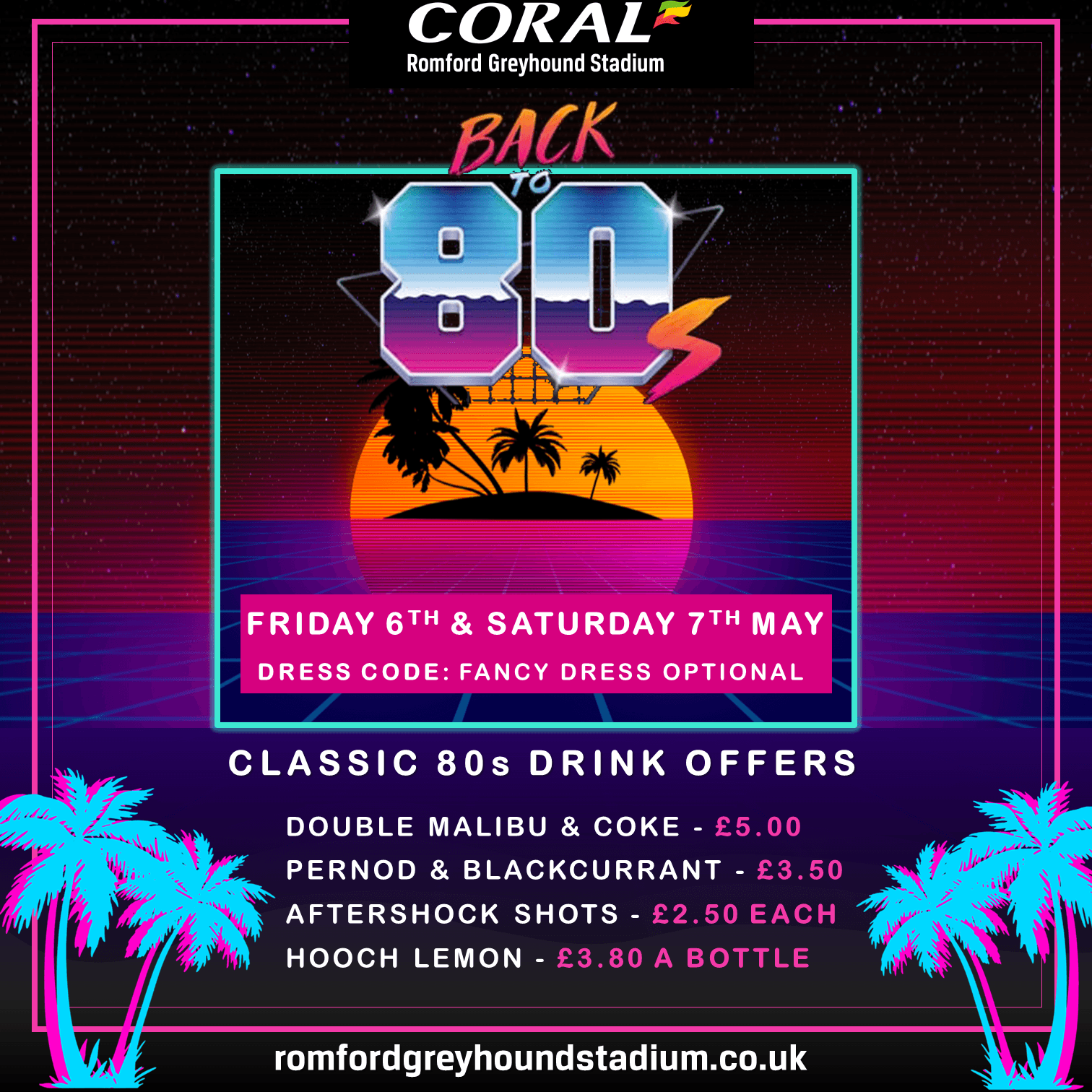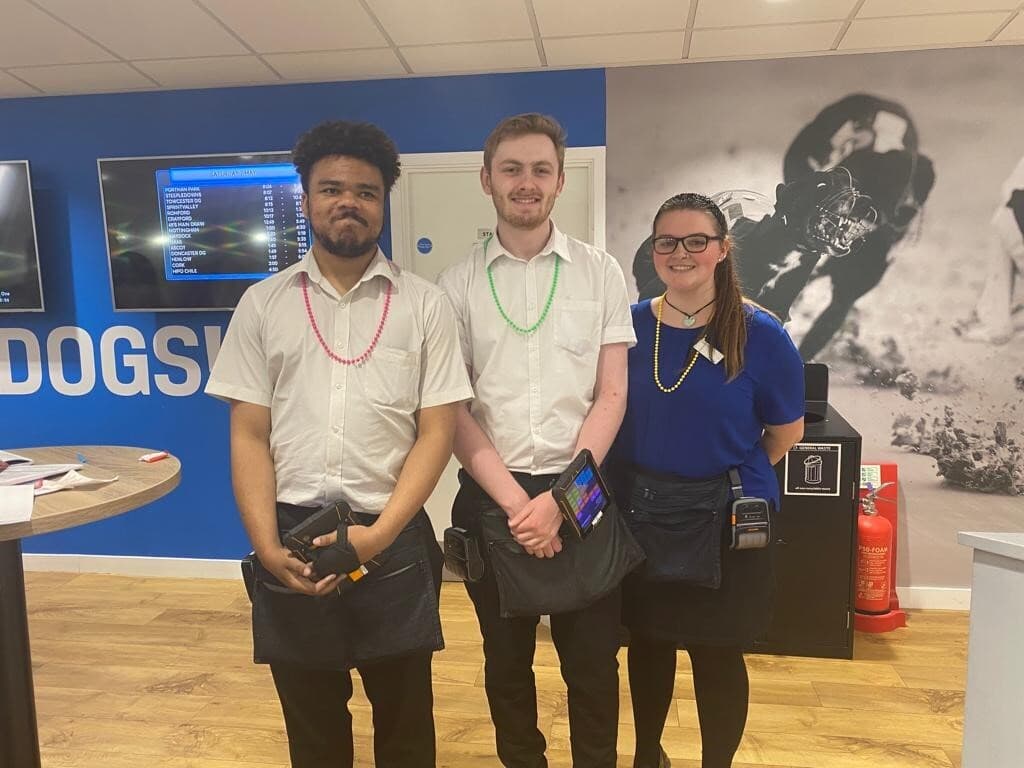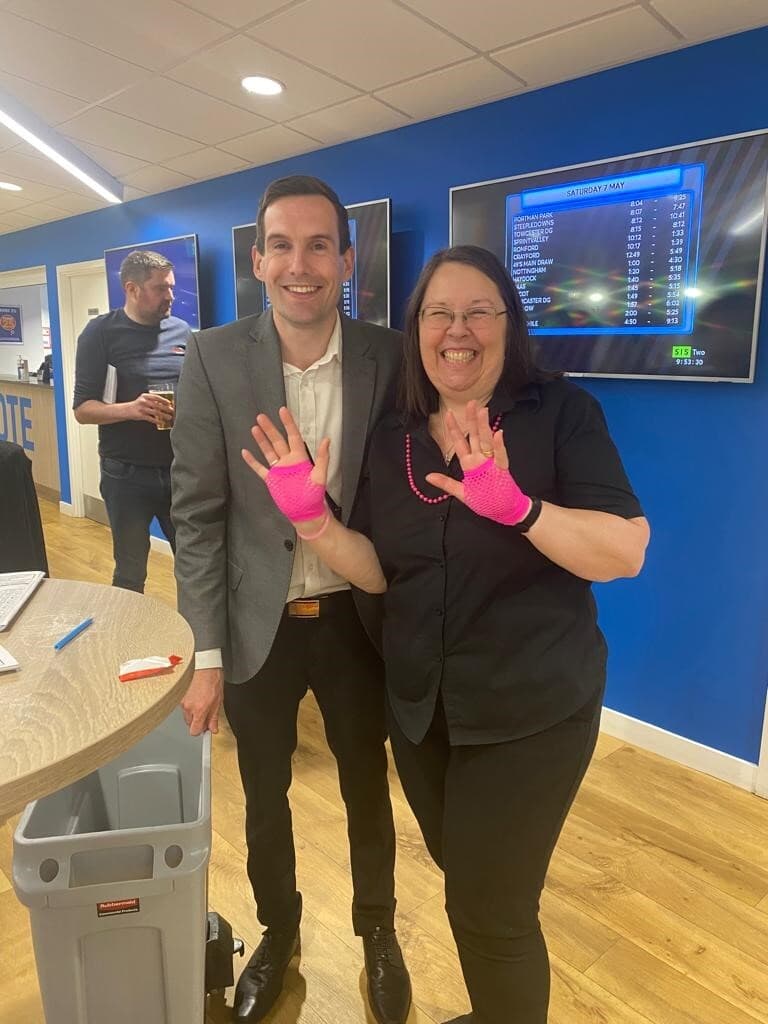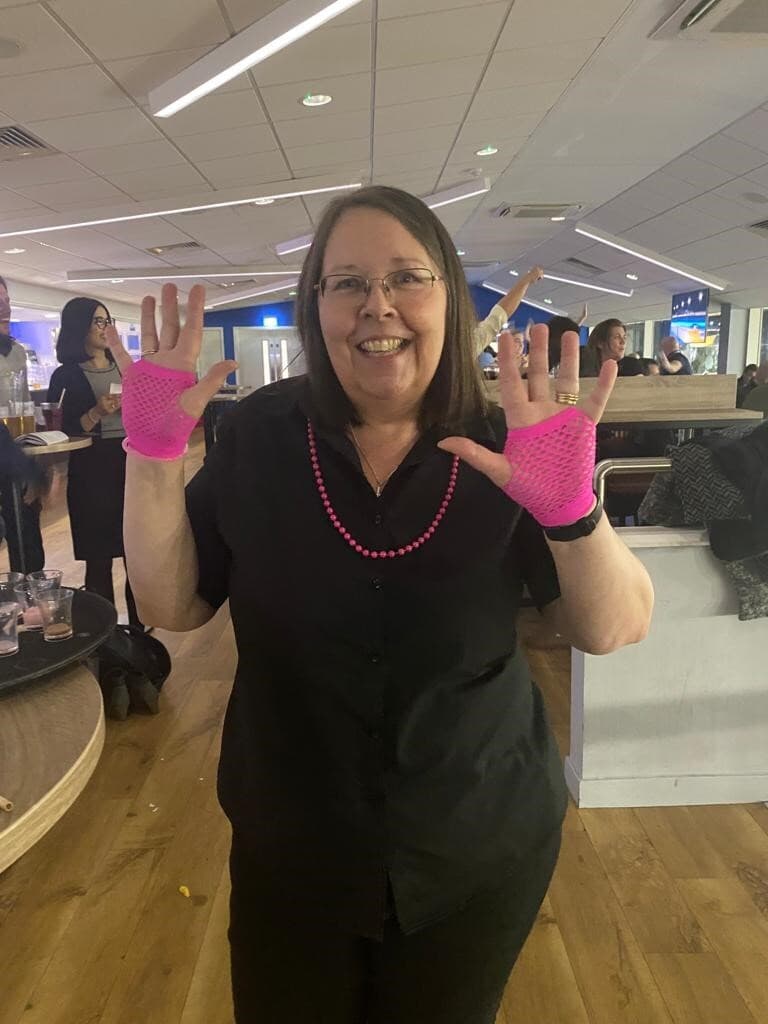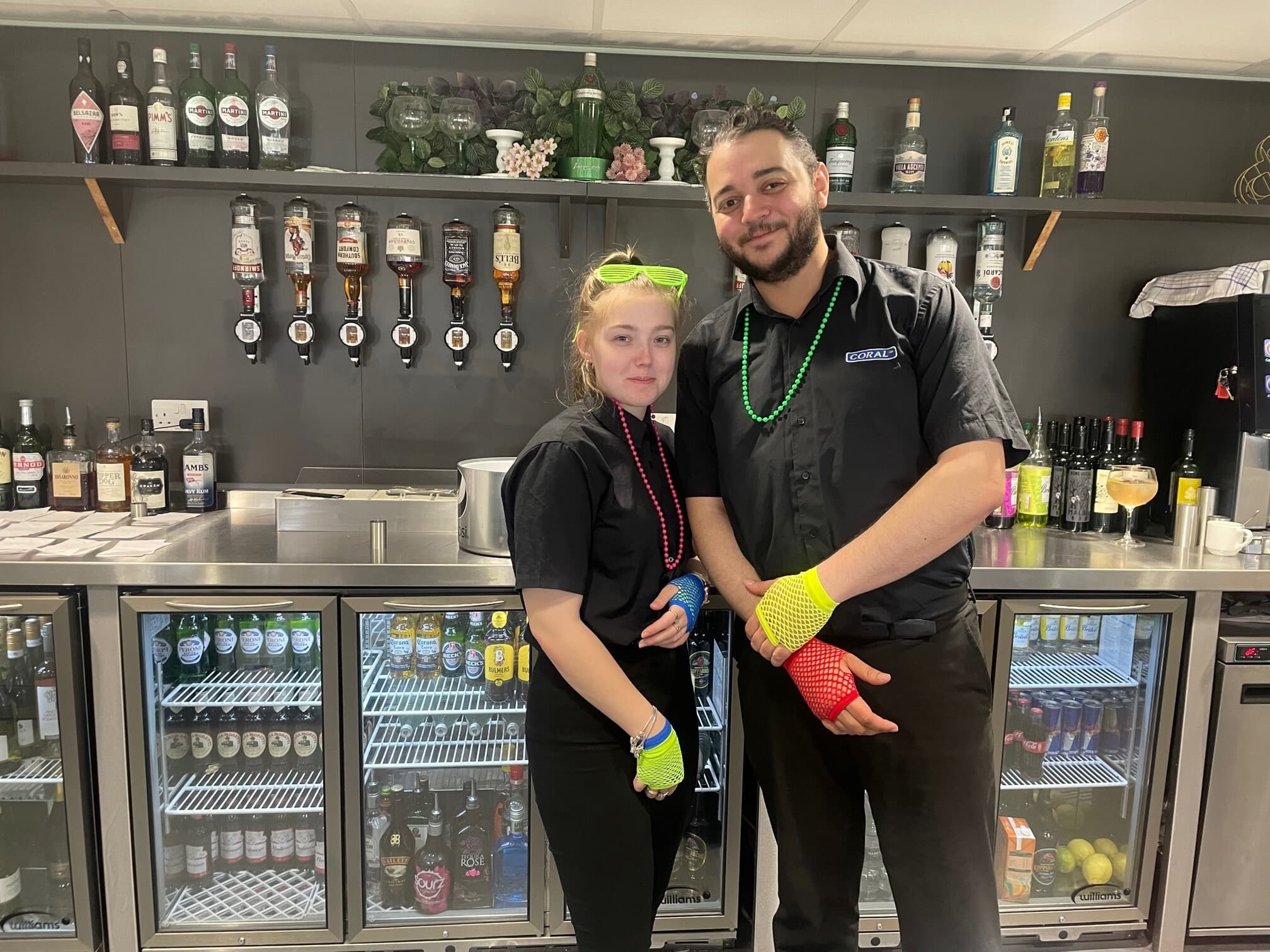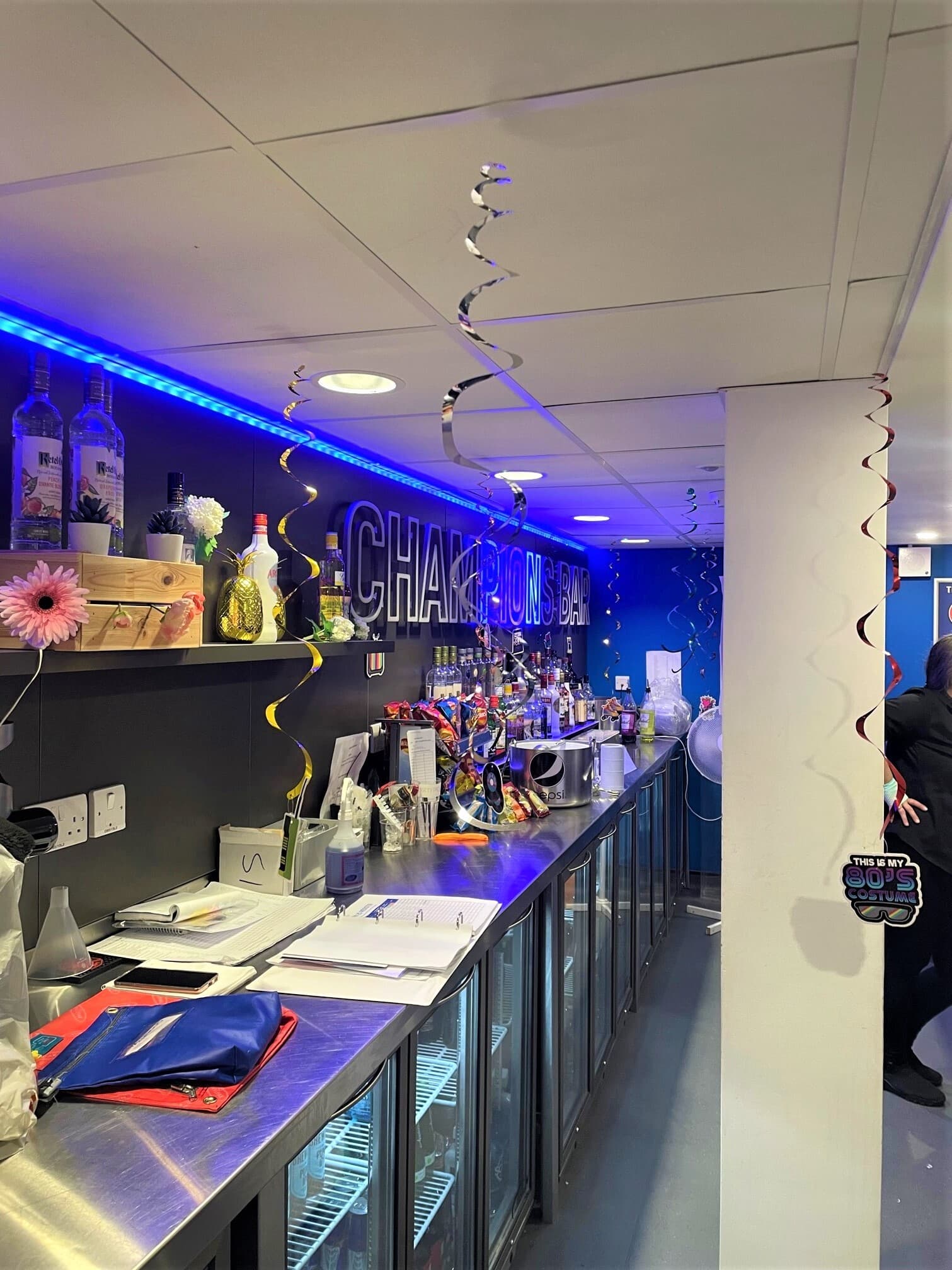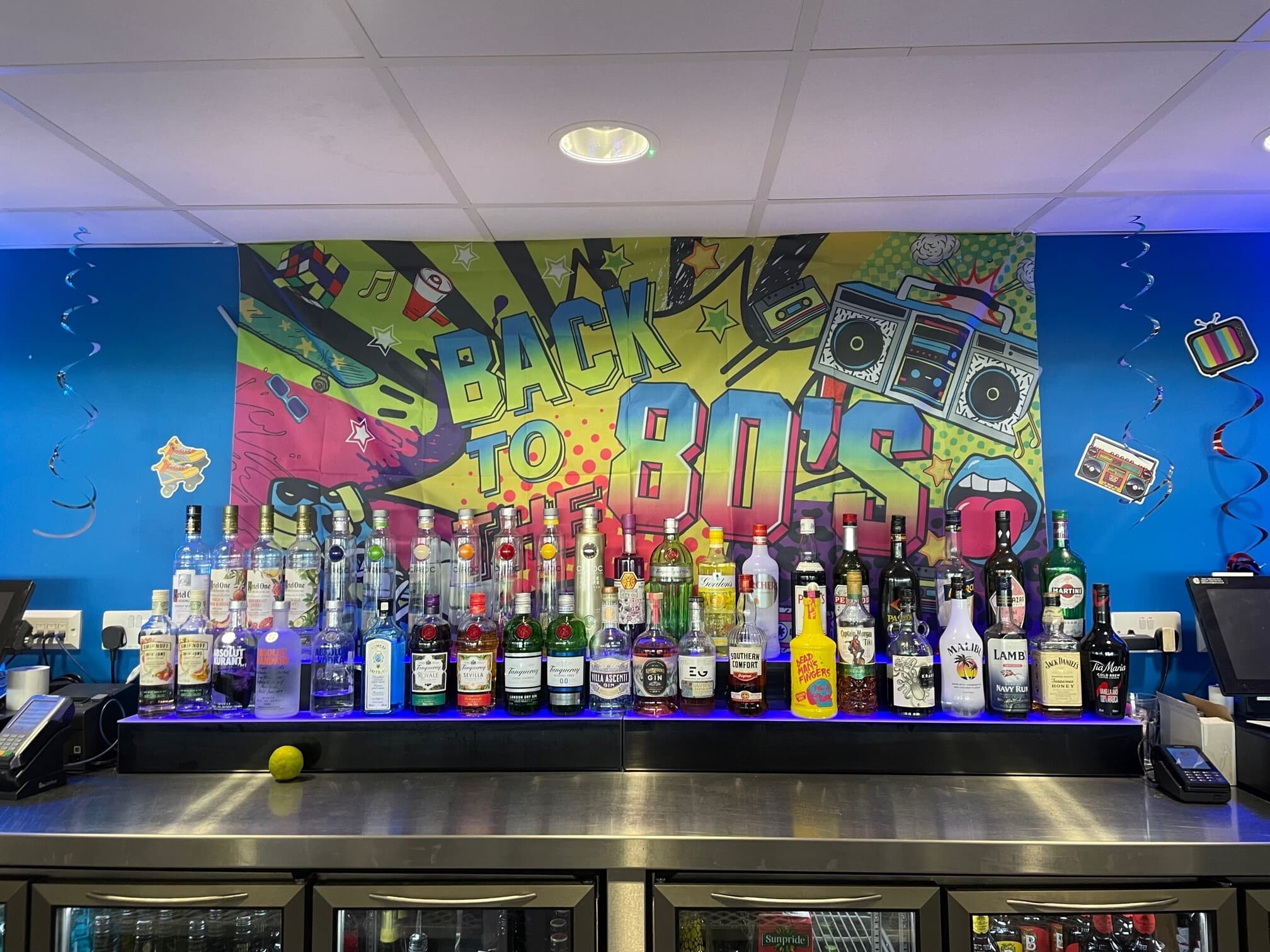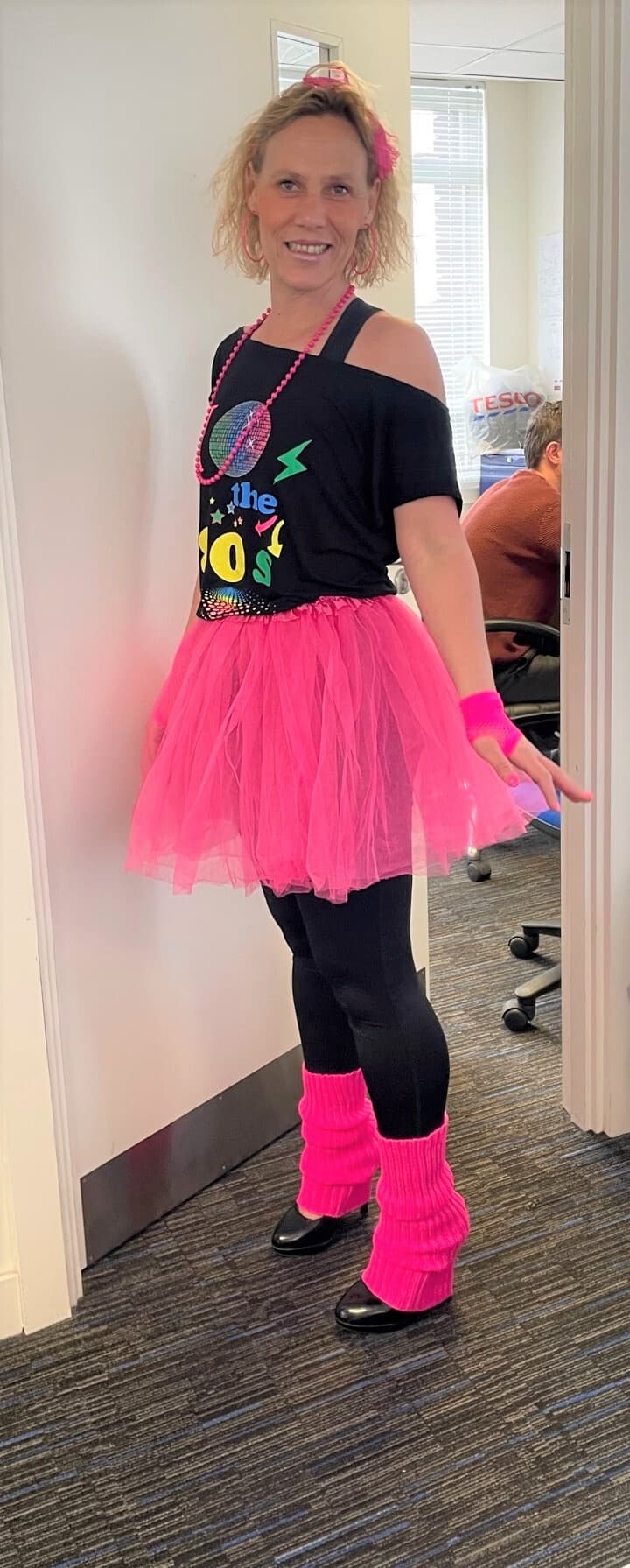 Stadia collects supplies for the people of Ukraine!
Thank you so much to everyone who helped support Romford, Hove, Crayford and Monmore greyhound stadiums to collect supplies for the people of Ukraine!
Our stadium manager Karen has taken multiple trips to deliver all supplies to the local collection point and has been advised these are now on their way tohelp support Ukrainian refugees.
Thanks again for your support.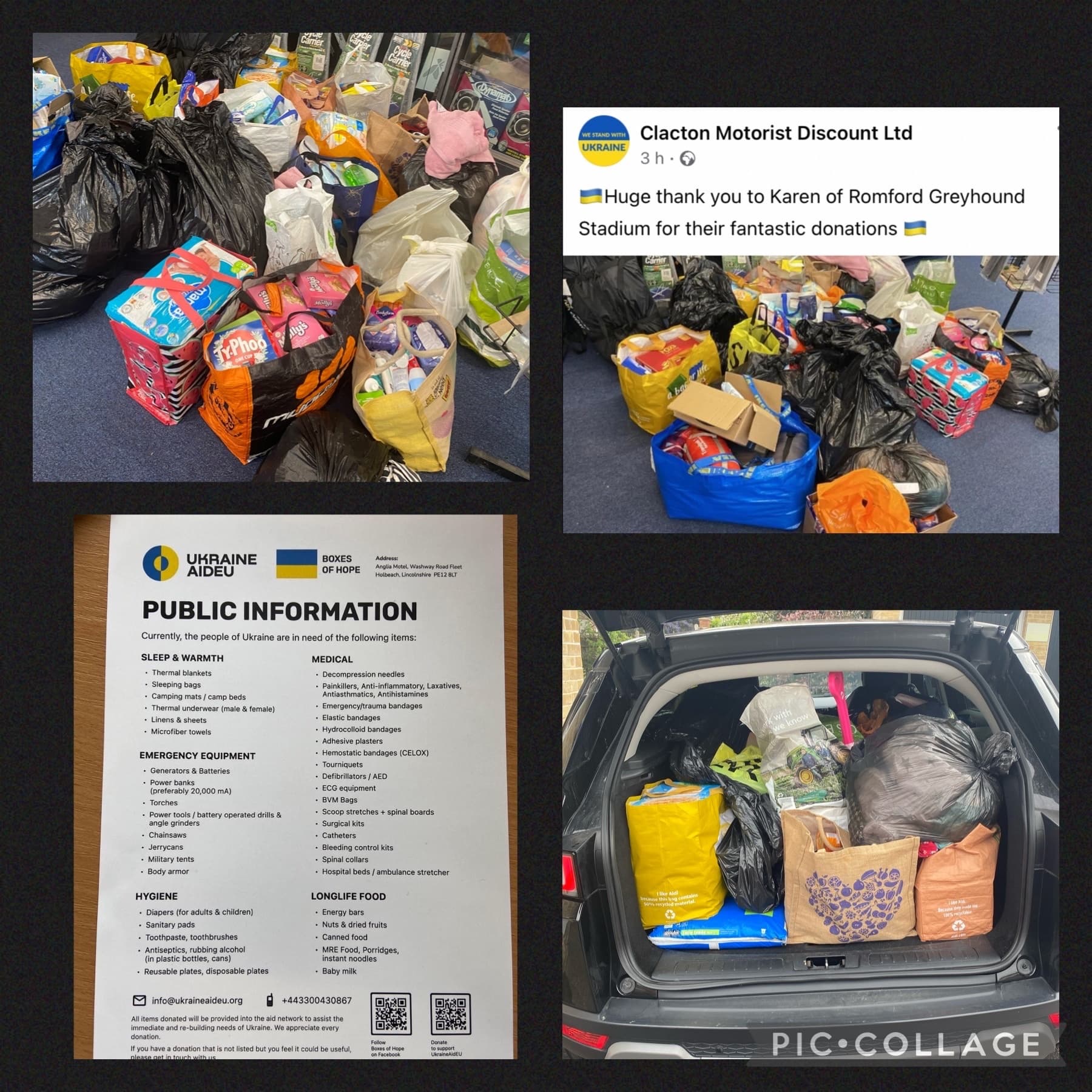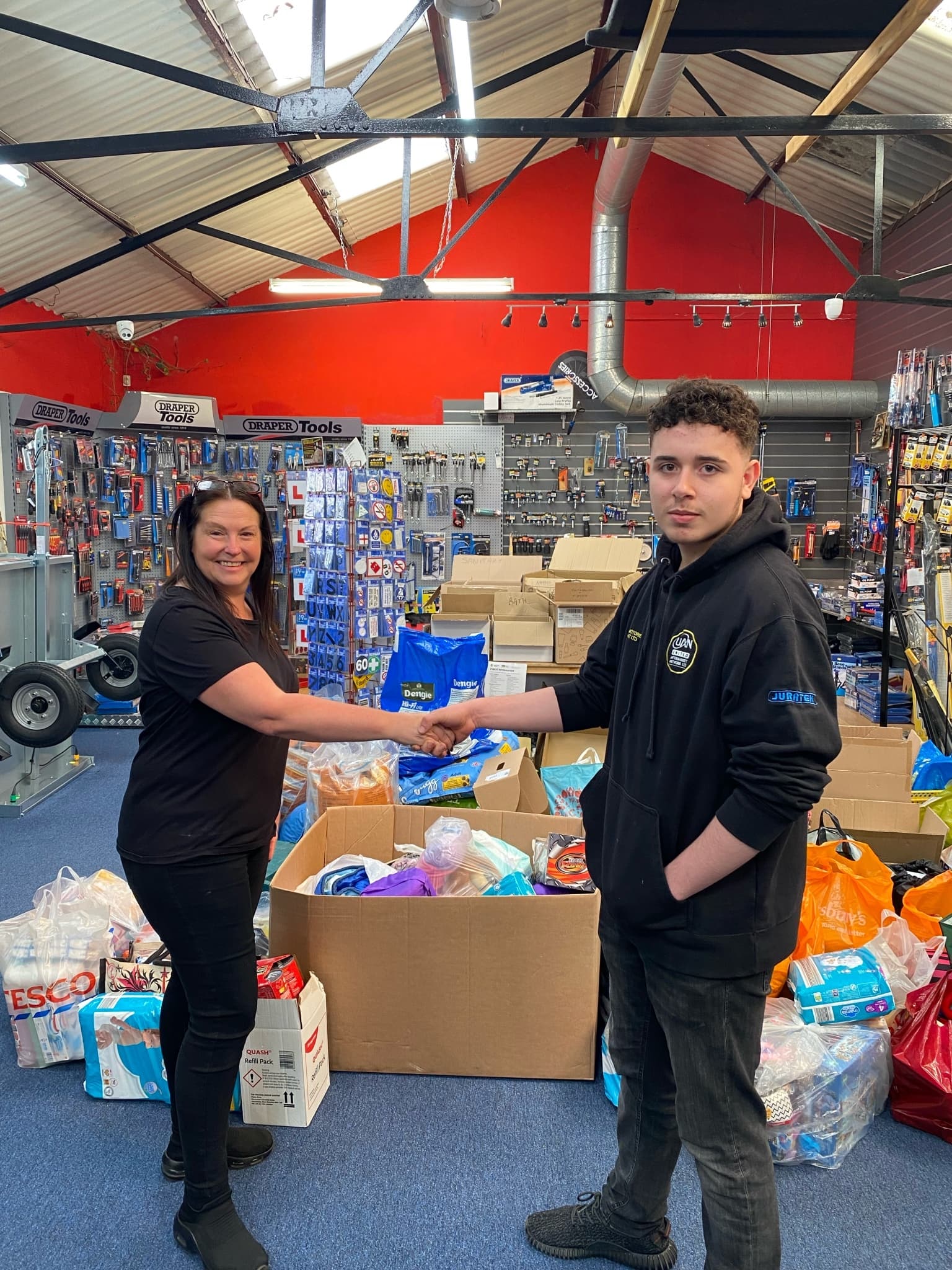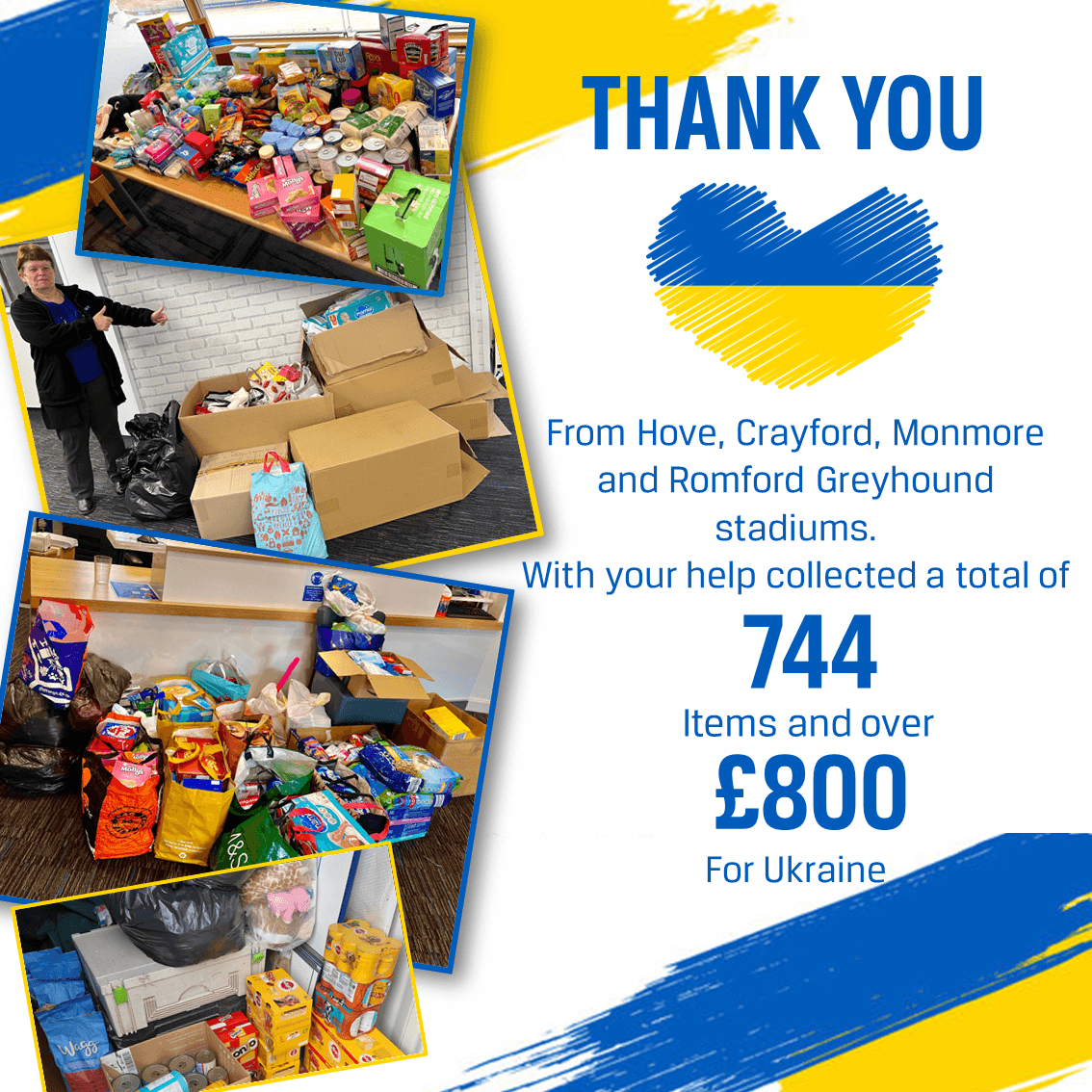 May Bank Holiday!
Another bank holiday, another human race!
Cracking win from our whoopie cushion John!

Well done and thank you to all who took part, some great viewing 📷 📷 📷

We also raised and are donating £500 to the The RGOA Romford (Romford Greyhound Owners Association) ! 📷
Well done Team Romford!!!!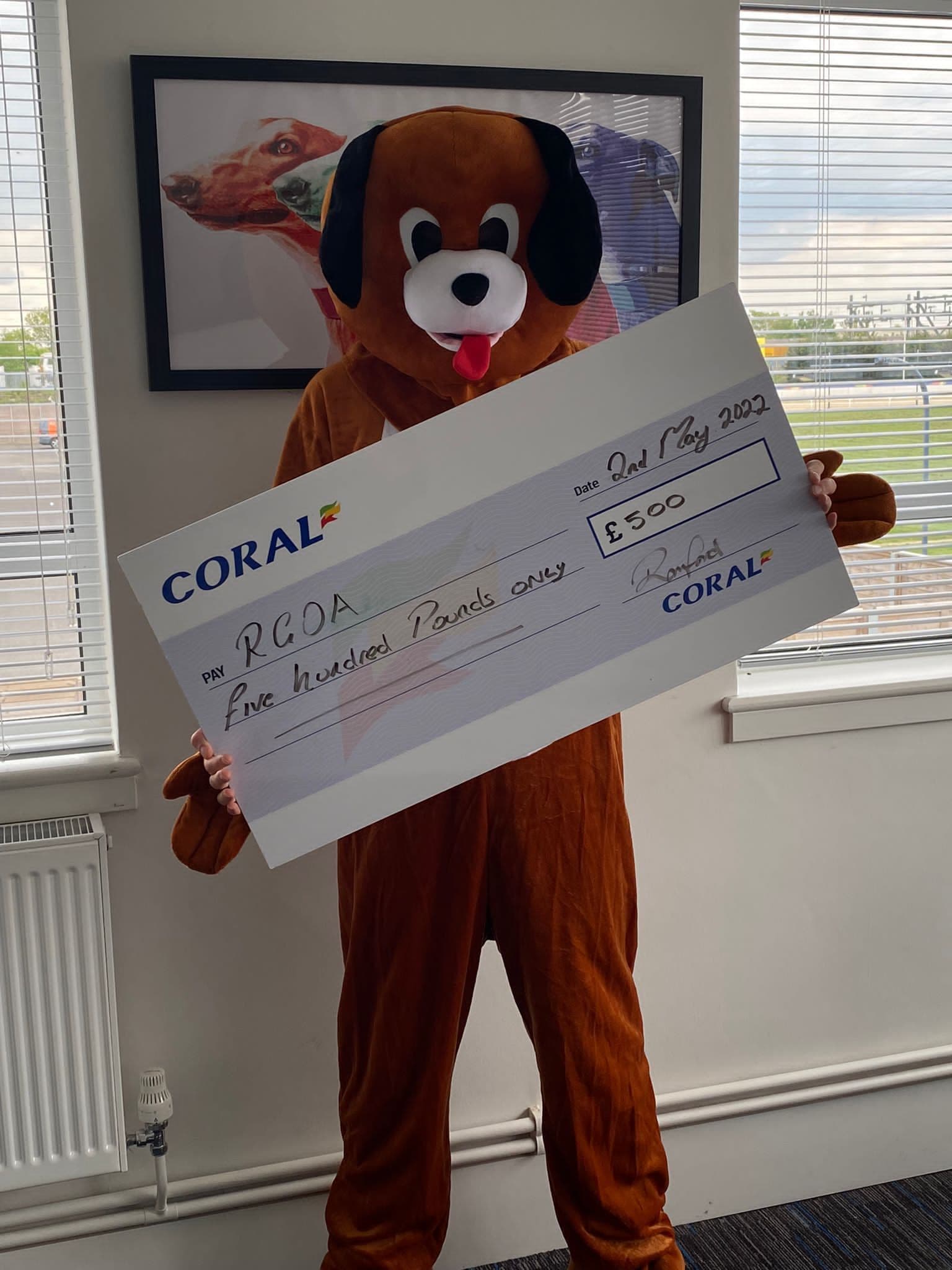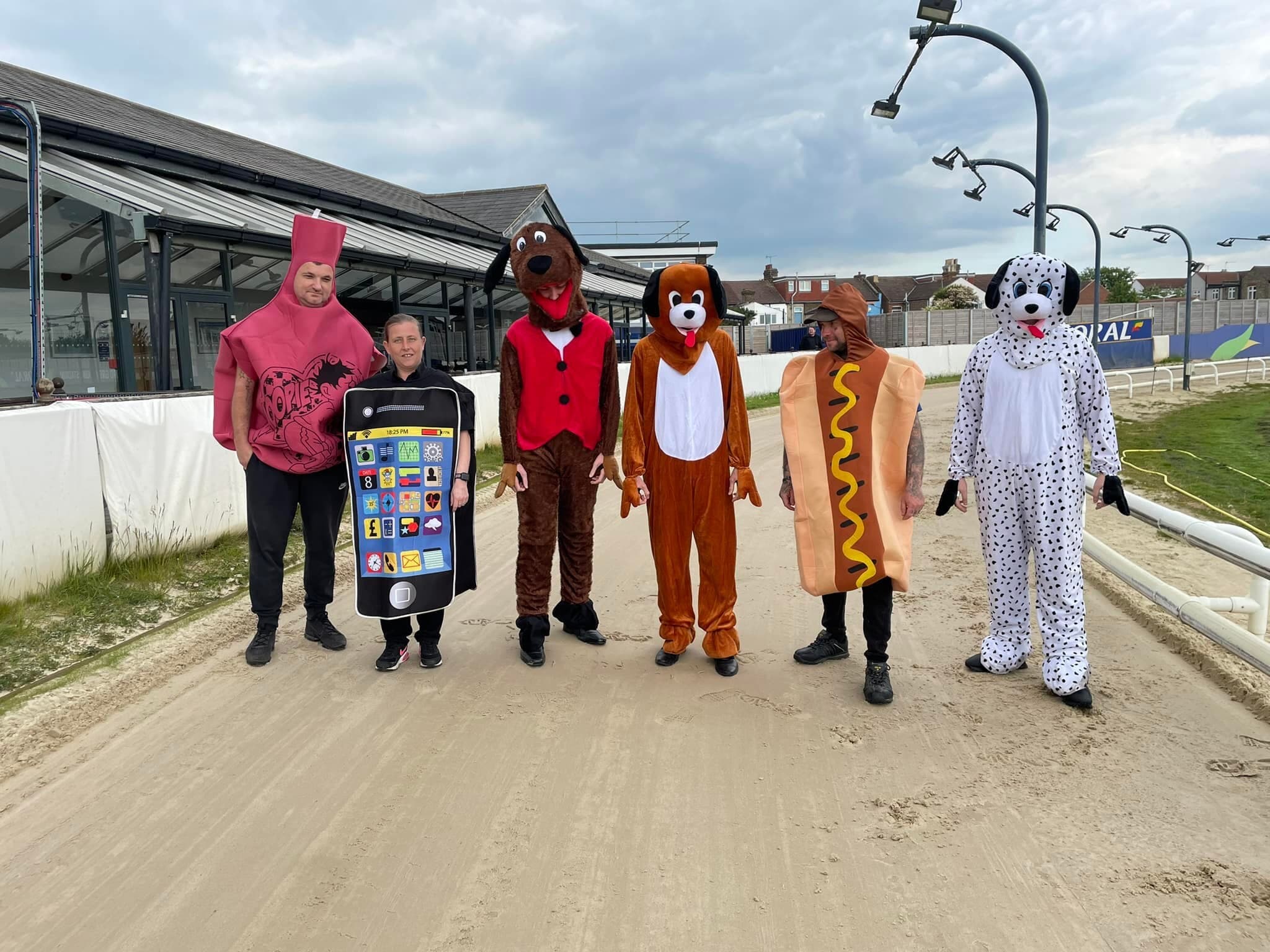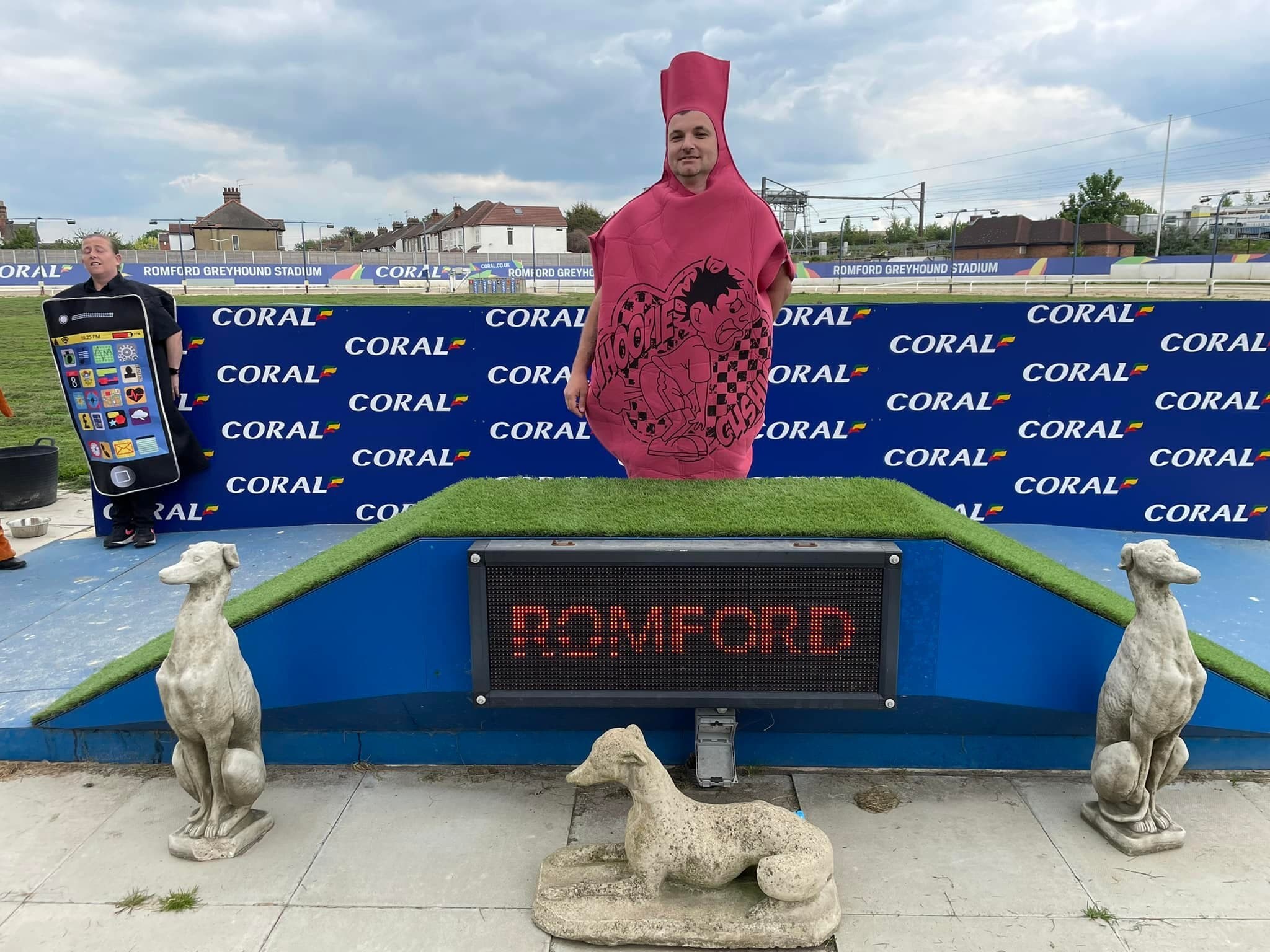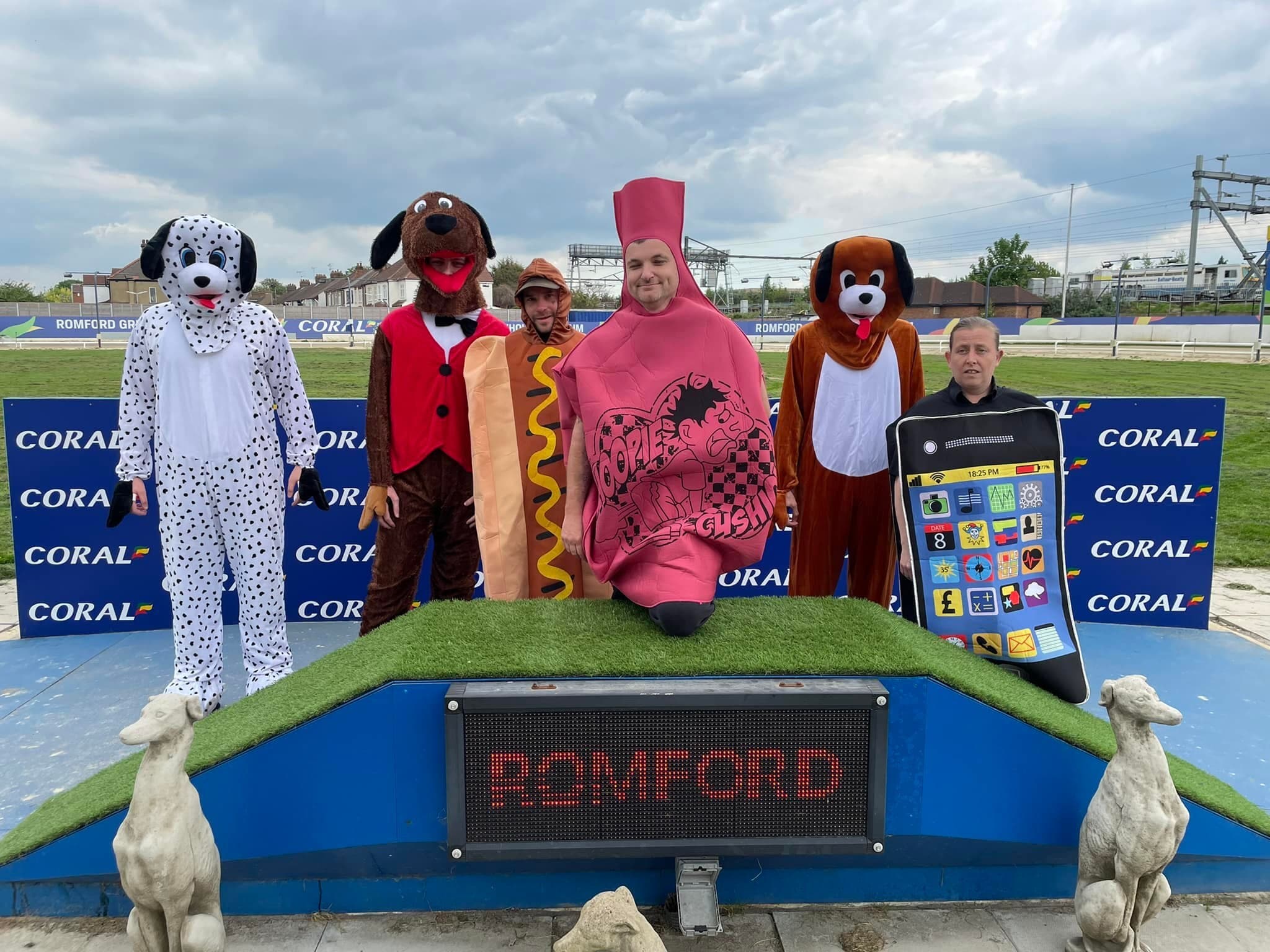 St George's Day fun!
Last weekend we celebrated St George's Day at Romford and what a weekend it was!
Check out our special St George's Day rosettes! As you can see they were a hit with our owners!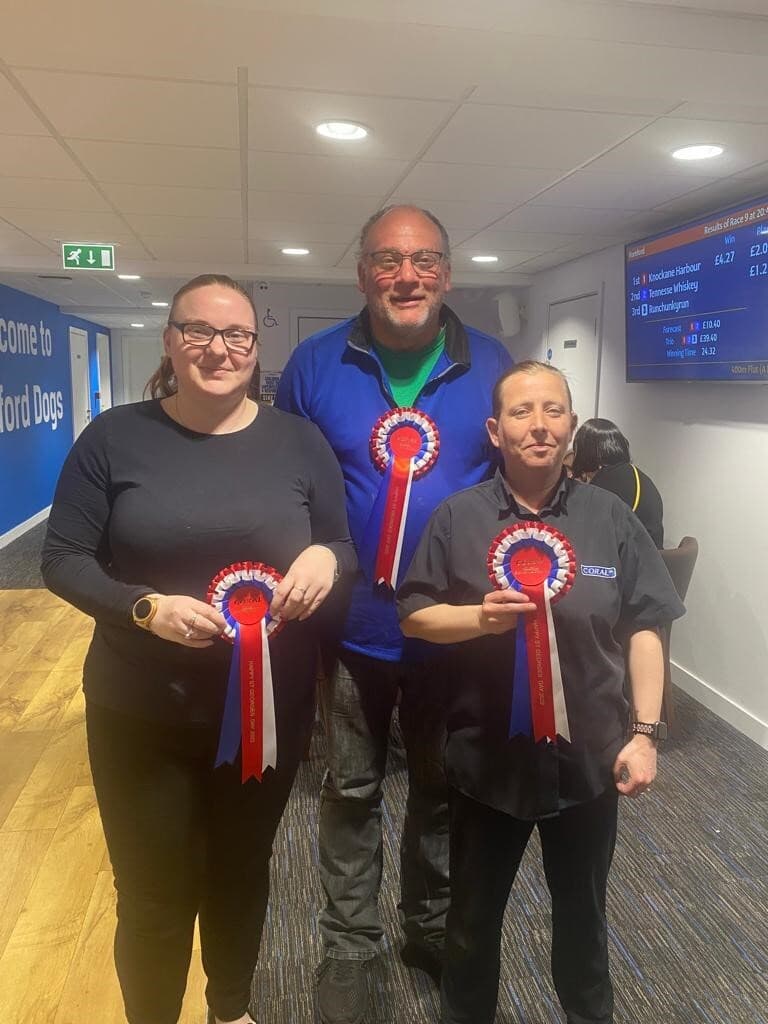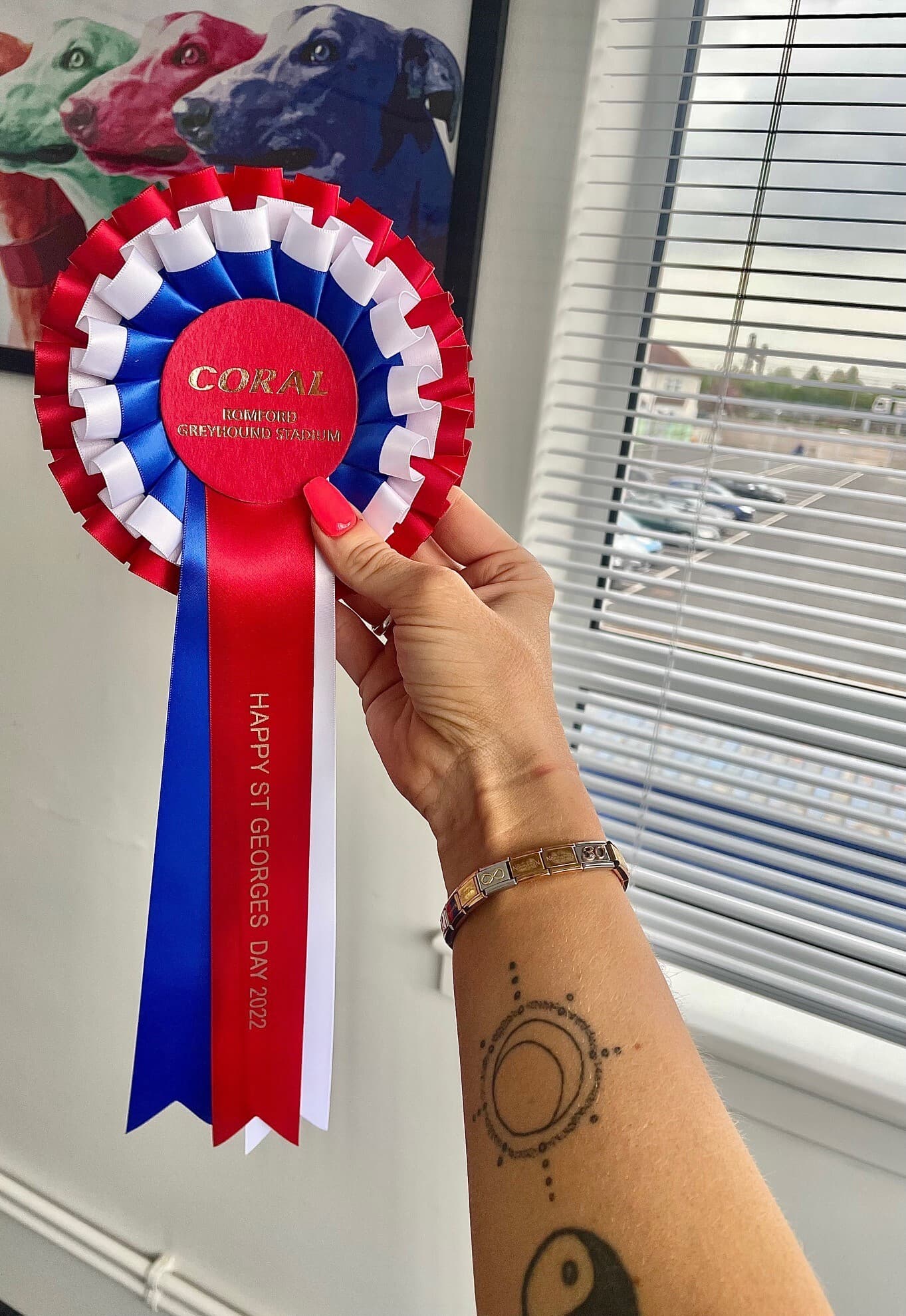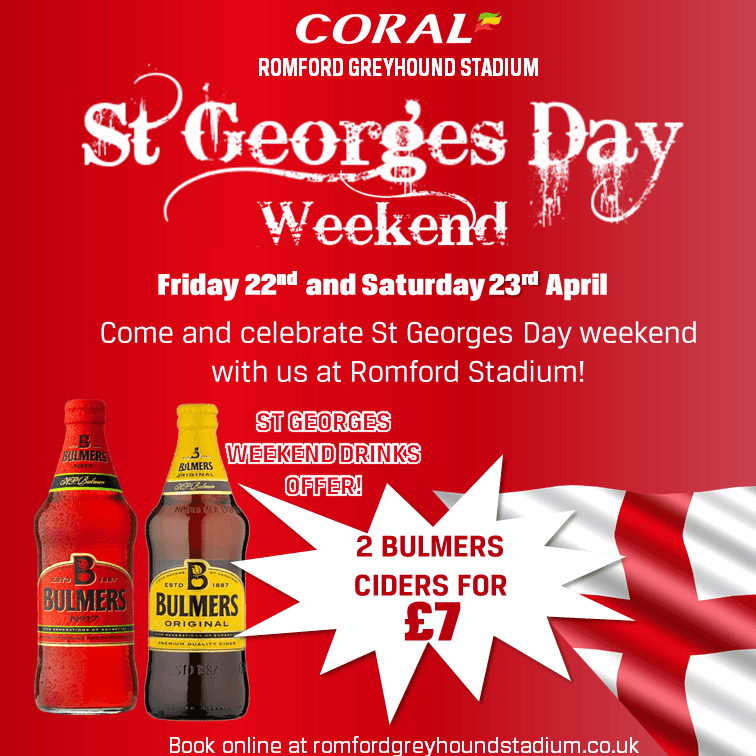 On Saturday 16th April we were honoured to be a part of two of our lovely customers'; Matt and Caroline's engagement!!
We had our best secret squirrel hats on, Matt had contacted us at the stadium to let us know he was planning to propose to Caroline after 5 years together. Both Caroline and Matt visited the stadium last year for date night and had such a good time that Matt chose this as the best place to come back to to pop the question!
We made arrangements to help make the occasion extra special, although while we were helping Matt arrange the special moment, Caroline had also contacted us wanting to organise a surprise for Matt for his 40th!
We did our best not to clash or break both surprises and managed to make it work! Matt popped the question as they left the track for their presentation race, Sarah, our restaurant supervisor took care of their guide dog while Matt got down on one knee, right before their Engagement stakes race and announcement from our commentator!!

...and she said yes!!!!!!

A huge congratulations to Matt and Caroline, and well done to Team Romford for helping make their night so special!! <3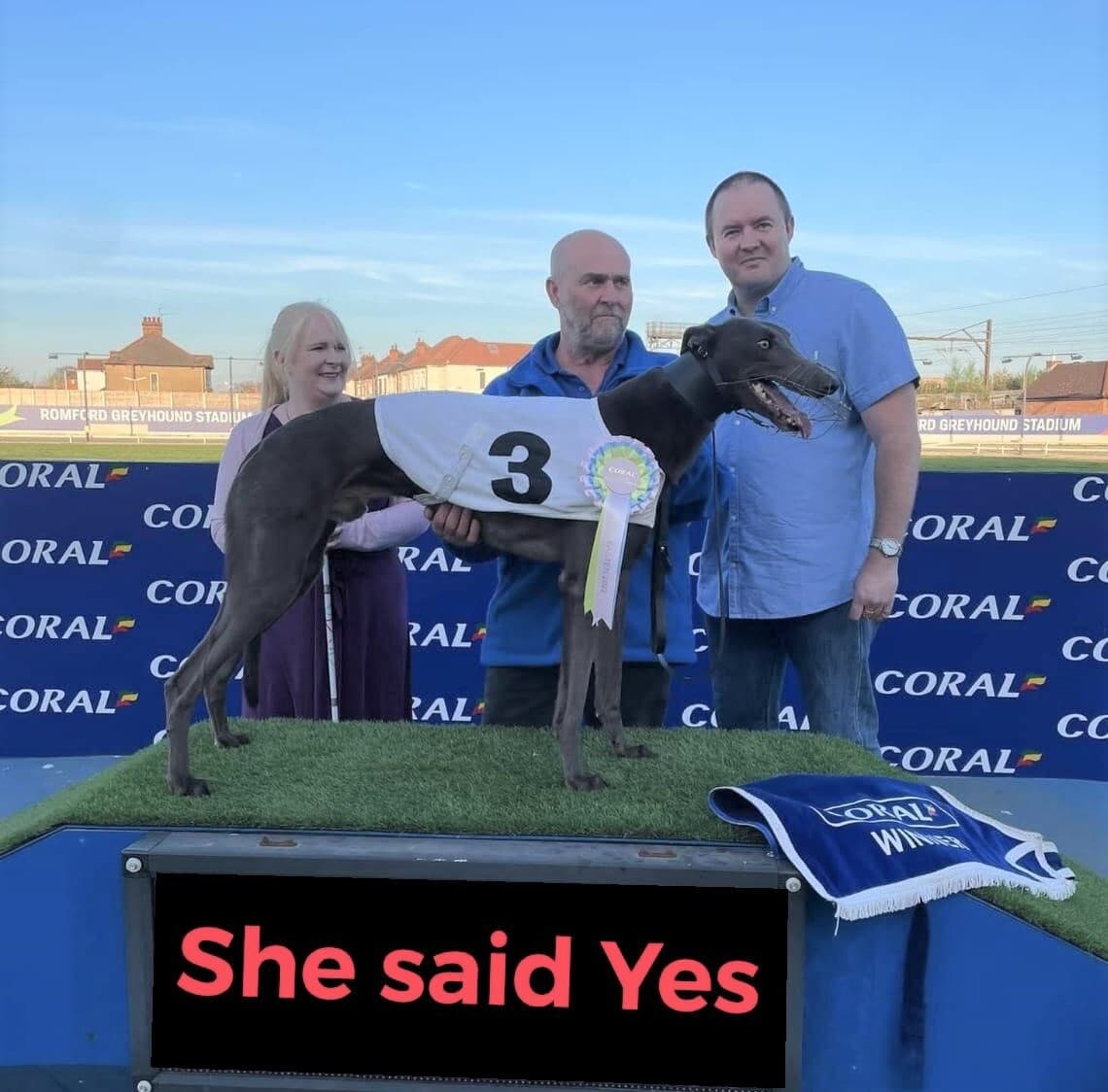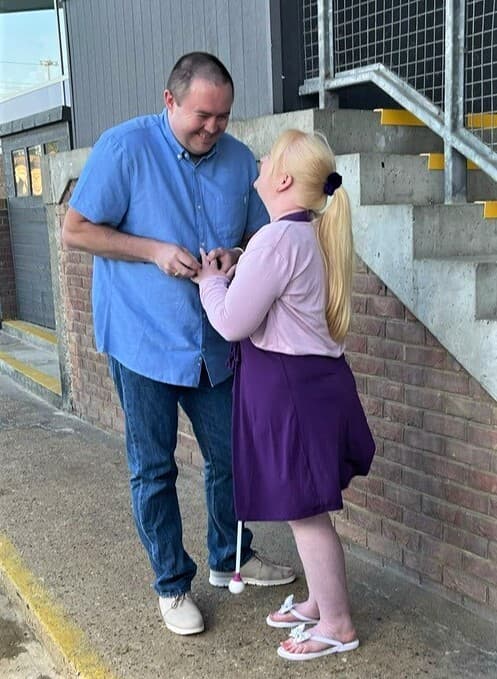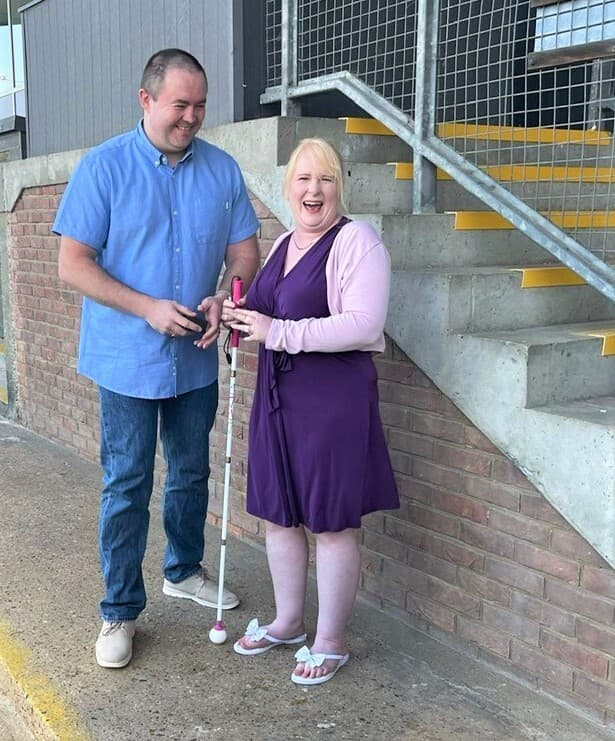 The Human Race!
We really got into the Easter spirit here at Romford this bank holiday Monday with our human race!!
Well done to all of our staff who took part and a big well done to our Track team member James for winning and our Bar & Catering manager Sean for an incredibly poised lunge into second place!!
Everyone who took part did amazingly, we can confirm it's not easy running on sand! - GO TEAM ROMFORD!!!